Red Sox
Pablo Sandoval hits his first home run of spring, but Red Sox lose to Pirates 3-1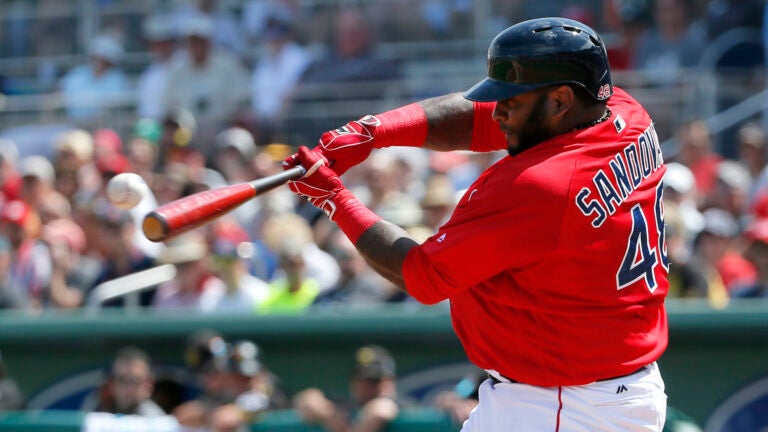 FORT MYERS, Fla. (AP) — Pablo Sandoval hit his first home run of the spring and Dustin Pedroia had two hits Monday, but the Boston Red Sox lost 3-1 to the Pittsburgh Pirates.
The Pirates sent eight batters to the plate in the sixth inning, scoring three runs off left-hander Brian Johnson, who left the game with a sprained left big toe.
[fragment number=0]
Pittsburgh right-hander Ryan Vogelsong went four innings, giving up one run on four hits with no walks and two strikeouts. The only run he allowed was Sandoval's homer with one out in the second.
Red Sox right-hander Joe Kelly went four scoreless innings, giving up three hits and a walk with three strikeouts and a hit batter.
[fragment number=1]
David Ortiz went 1 for 3, but ended two innings, including a ground out in the fifth with the bases loaded.
[fragment number=2]
Great moments from David Ortiz
[bdc-gallery id="119803″]