Red Sox
Eduardo Rodriguez will start season on DL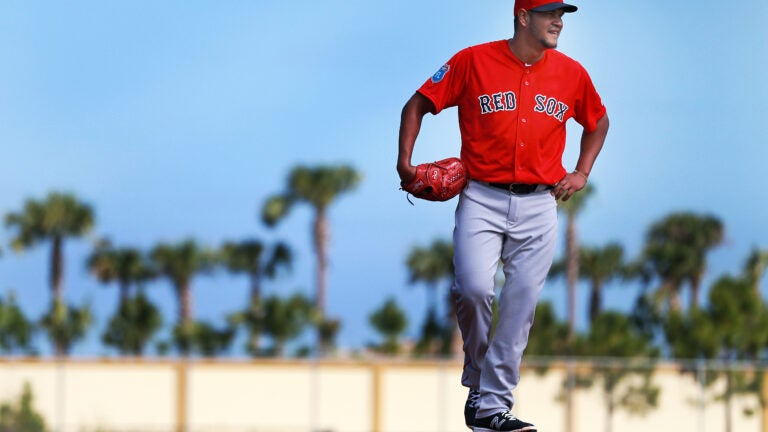 For most Red Sox pitchers, spring training began with their first scheduled workout on Feb. 19. For Eduardo Rodriguez, however, spring training begins now.
The 22-year-old lefty hurler is scheduled to throw his first bullpen session on Wednesday, his first since dislocating his right kneecap on Feb. 29. The workout essentially marks the beginning of spring for the southpaw — just under a month after pitchers and catchers reported to camp — and manager John Farrell doesn't plan on rushing him, announcing that he will start the season on the disabled list.
"He's going to have to go through spring training,'' Farrell told reporters via the Boston Globe, mentioning that the Red Sox typically prefer that their starters throw in three bullpen sessions and go through 23-25 innings of spring training work before they start the regular season.
"We have to do what's right by him,'' Farrell added. "He's a talented guy and we can't skip steps.''
In his rookie campaign, Rodriguez was 10-6 with a 3.85 ERA in 21 starts with the Red Sox.
15 Reasons Boston Loves Mookie Betts
[bdc-gallery id="655770″]