Red Sox
Experts are all over the map on where Red Sox rank this season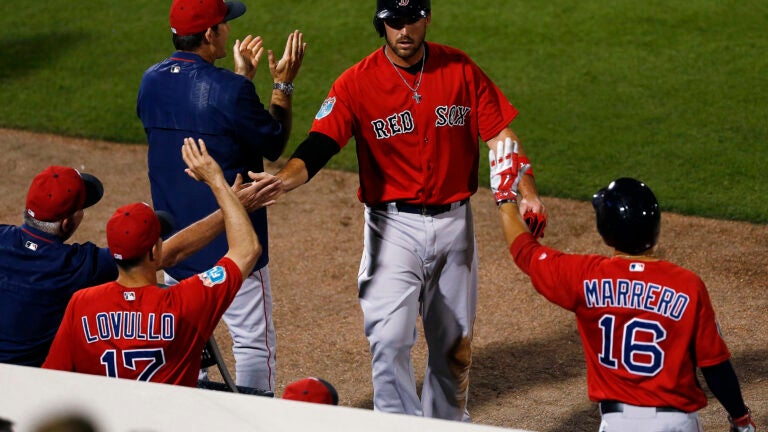 The Red Sox finished the 2015 season with a 78-84 record, a seven game improvement from a 71-91 finish in the 2014 season. The twin abysmal seasons were the first time the Red Sox posted consecutive losing records in the John Henry era, and the first time since the 1993-1994 seasons.
The Red Sox finished with the 12th-worst record in the baseball last season, eight games out of a wild card spot. After the offseason additions of David Price and Craig Kimbrell, there seems to be optimism that the team will improve.
Below is a roundup of what media outlets are predicting for the Red Sox this season
CBS Sports – #12 (of 30 teams in MLB)
"There's an awful lot of talent here, but we could have said that last season. This time around, there's David Price, Craig Kimbrel and more in addition to reasons for optimism from the likes of Joe Kelly and Rick Porcello. Mookie Betts and Xander Bogaerts are poised to be the next offensive nucleus, too."
Bleacher Report – #9
"Still, those three moves [acquisitions of Price, Kimbrel, Elias, Smith] have been enough to again put them among the favorites in the American League, though they are still chasing the Toronto Blue Jays among AL East teams."
USA Today – #11
"David Price joins rotation that finished 13th in AL with 4.39 ERA."
Yahoo! Sports – #5
"Golf cart at bottom of pond being held down by last year's team ERA."
Business Insider – #6
"The Red Sox handed out the biggest free-agent contract of the offseason, giving David Price a seven-year, $217 million deal."
SI.com – #8
"David Ortiz's swan song will get most of the love, but if the Sox are going to return to the postseason in 2016, it will be on the strength of better pitching and big contributions from the kids."
Fox Sports – #19
"Given one movie to sum up this Red Sox season, I'd probably go with "Tomorrowland." Big names, big money, poor showing but ultimately not that bad, plus a look towards the future."
MLB.com – #17
Without a first pitch, first hit, or first regular season win, these speculative rankings remain just that, speculative.
[bdc-gallery id="463814″]