Red Sox
ESPN ranks 6 Red Sox players among MLB's top 100 in 2016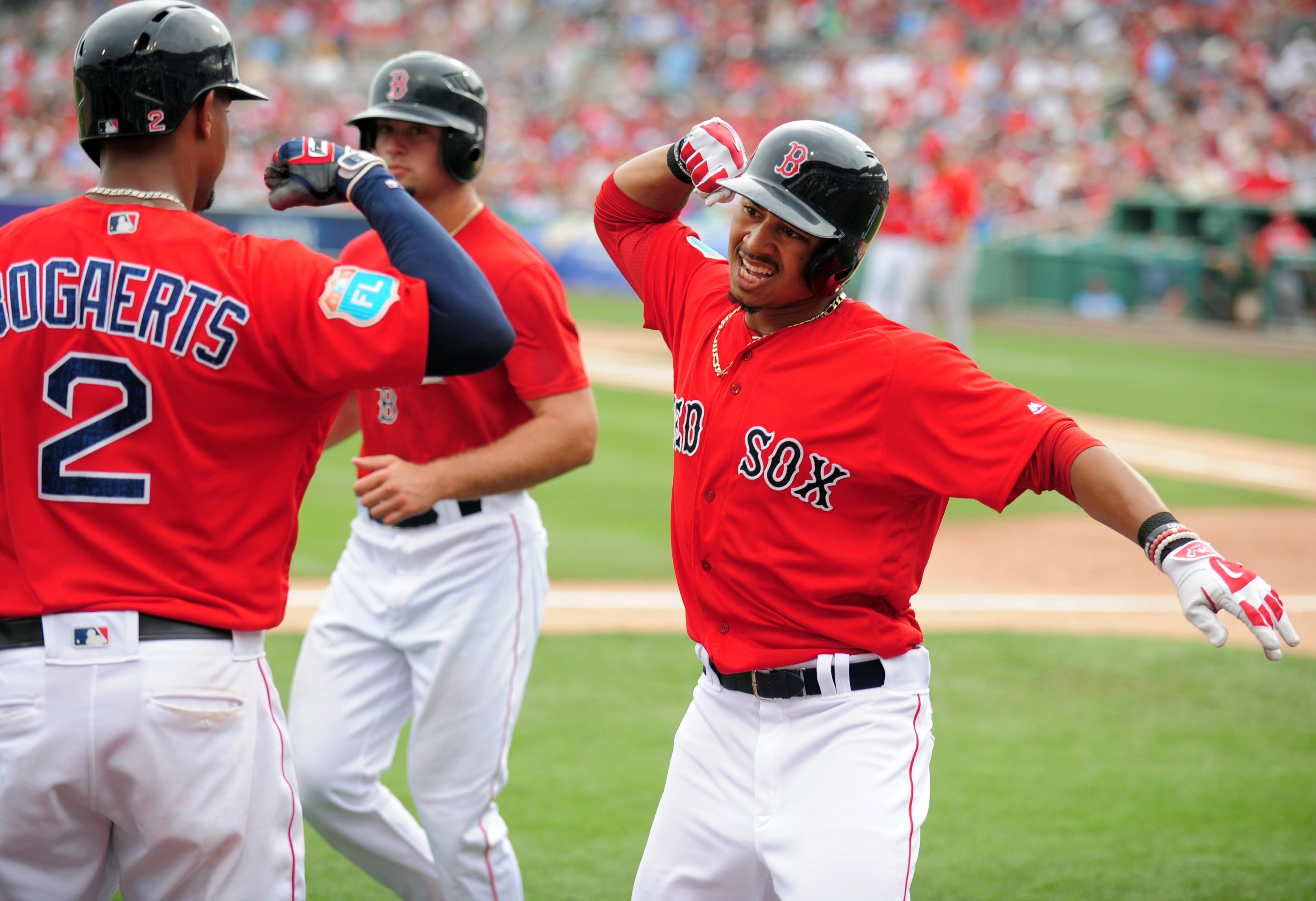 Lack of individual talent shouldn't be a problem for the 2016 Red Sox, according to ESPN's baseball experts.
Boston placed six players on ESPN's 2016 Baseball Tonight 100 list. ESPN polled 70 of its experts in February and March to construct a list of the best MLB players in the 2016 season. When the top 10 was finally revealed on Thursday (with Angels center fielder Mike Trout in the No. 1 spot), the Red Sox were tied with the Chicago Cubs and Toronto Blue Jays for most players on the 2016 list.
A pair of new arrivals garnered the most respect from ESPN's panel: Starting pitcher David Price and closer Craig Kimbrel ranked as the Red Sox' two best players, coming in at 15th and 36th, respectively.
Before arriving in Boston as a free agent in December, Price made 32 starts in 2015 for the Detroit Tigers and Toronto Blue Jays, accumulating an 18-5 record with a 2.45 ERA and 225 strikeouts.
New Red Sox ace David Price is 15th on our #BBTN100 pic.twitter.com/irLY6hRUxC

— Baseball Tonight (@BBTN) March 23, 2016
Kimbrel, who came to Boston via trade in November, recorded 39 saves in 59.1 IP, totaling 87 strikeouts with a 2.58 ERA last season.
Kimbrel (36), Betances (35), Kluber (34), Gray (33), and Cole (32) up next on our #BBTN100 Countdown. pic.twitter.com/YOATpKhQM7

— Baseball Tonight (@BBTN) March 22, 2016
Other Red Sox players on the list:
56. Mookie Betts
Mookie!! @mookiebetts ranks 56th on our #BBTN100 Countdown. pic.twitter.com/MGllIKxsfv

— Baseball Tonight (@BBTN) March 19, 2016
72. Xander Bogaerts
73. David Ortiz — 73rd
David Ortiz comes in at 73 on our #BBTN100 pic.twitter.com/oUqFnHLRqT

— Baseball Tonight (@BBTN) March 18, 2016
99. Dustin Pedroia
2016 Red Sox 40-man roster
[bdc-gallery id="538824″]