Red Sox
Mookie Betts has the fifth-best odds to win AL MVP
The 23-year-old has the best odds among Red Sox players.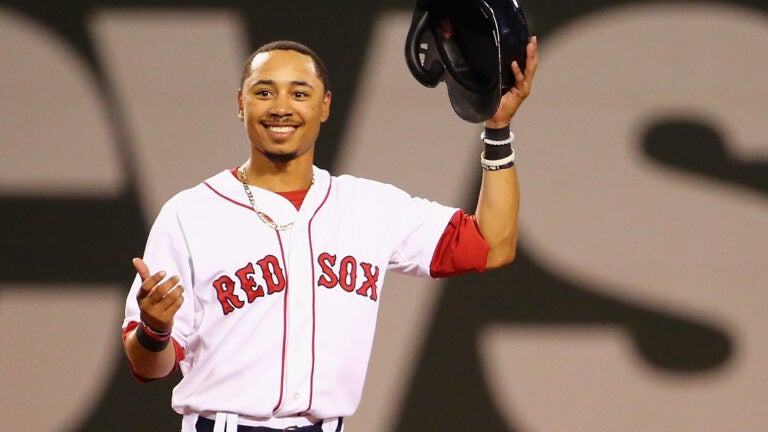 Mookie Betts has the fifth-best odds to win the American League Most Valuable Player award, via oddsshark.com. The 23-year-old centerfielder ranks behind the Angels' Mike Trout, Blue Jays' Josh Donaldson, Orioles' Manny Machado, and Tigers' Miguel Cabrera. Betts has the best odds among Red Sox players.
In 145 games during the 2015 season, Betts had 18 homers, 77 RBI, and 174 hits with a .291 batting average. He also was a standout fielder, making diving catches with regularity.
"He's one that strives to be great," Red Sox manager John Farrell said, via the team's website. "He's not satisfied with what he's done to date. He has an inquisitive personality. He's always wanting to get better. He's got tremendous aptitude from what we've seen. He might be one of our most dynamic offensive players on this club. His rise has been meteoric, but he's remained grounded and he's a great teammate."
During 2016 spring training, Betts is hitting .300 with 15 hits and four homers in 50 at-bats.
[bdc-gallery id="538824″]