Red Sox
Brock Holt will start in left field over $72-million-man Rusney Castillo
Castillo is the odd man out in the outfield.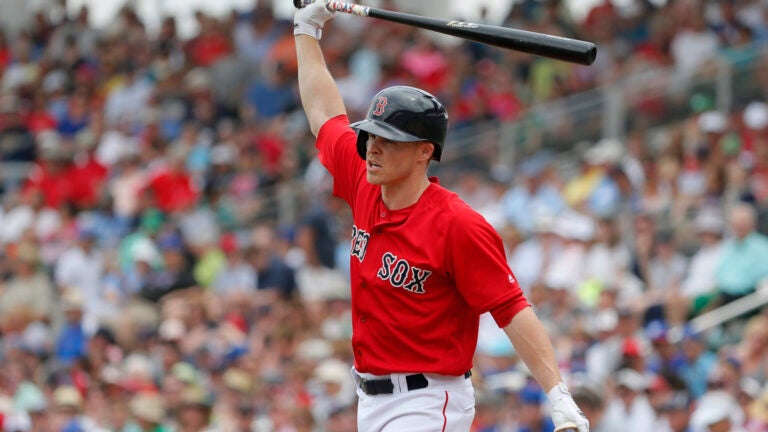 Brock Holt will start for the Red Sox in left field against righthanded pitchers, John Farrell told reporters on Tuesday.
Farrell said in February that Chris Young would start in left field against every lefty. If that decision holds true, 28-year-old Cuban outfielder Rusney Castillo, who signed a $72 million contract in 2014, will play off the bench. And Farrell noted Tuesday Castillo would be an active rotational player at every position in the outfield.
The Red Sox' Opening Day matchup is against Indians righty ace Corey Kluber. So in all likelihood, Holt will be the Opening Day starter.
"It would be a cool experience," Holt said, via RedSox.com. "It was cool making the Opening Day roster last year and being a part of that. Getting to play on Opening Day would be pretty special. I know it's supposed to be pretty cold in Cleveland, but we'll just layer up and be ready to go."
Holt served as the Red Sox utility man during the 2015 season, and was the only Red Sox player invited to All-Star weekend. He finished the season with 127 hits, 45 RBI, two homers, and a .280 batting average.
"This is a guy, his value continues to grow," Farrell said. "His importance on our team continues to grow with each passing month just because of the versatility. Setting that aside, he's a good player. There's the utmost confidence to put him at any one of seven positions on the field and that's a rarity. Not to mention that his at-bats are consistent. He's maybe one, if not one of our best, our top two or three baserunners on our club. He's grown in his own confidence and he's done one hell of a job."
MLB All-Star flow team
[bdc-gallery id="113791″]