Red Sox
Red Sox release David Murphy
The veteran was the oldest outfielder on the Red Sox spring training roster.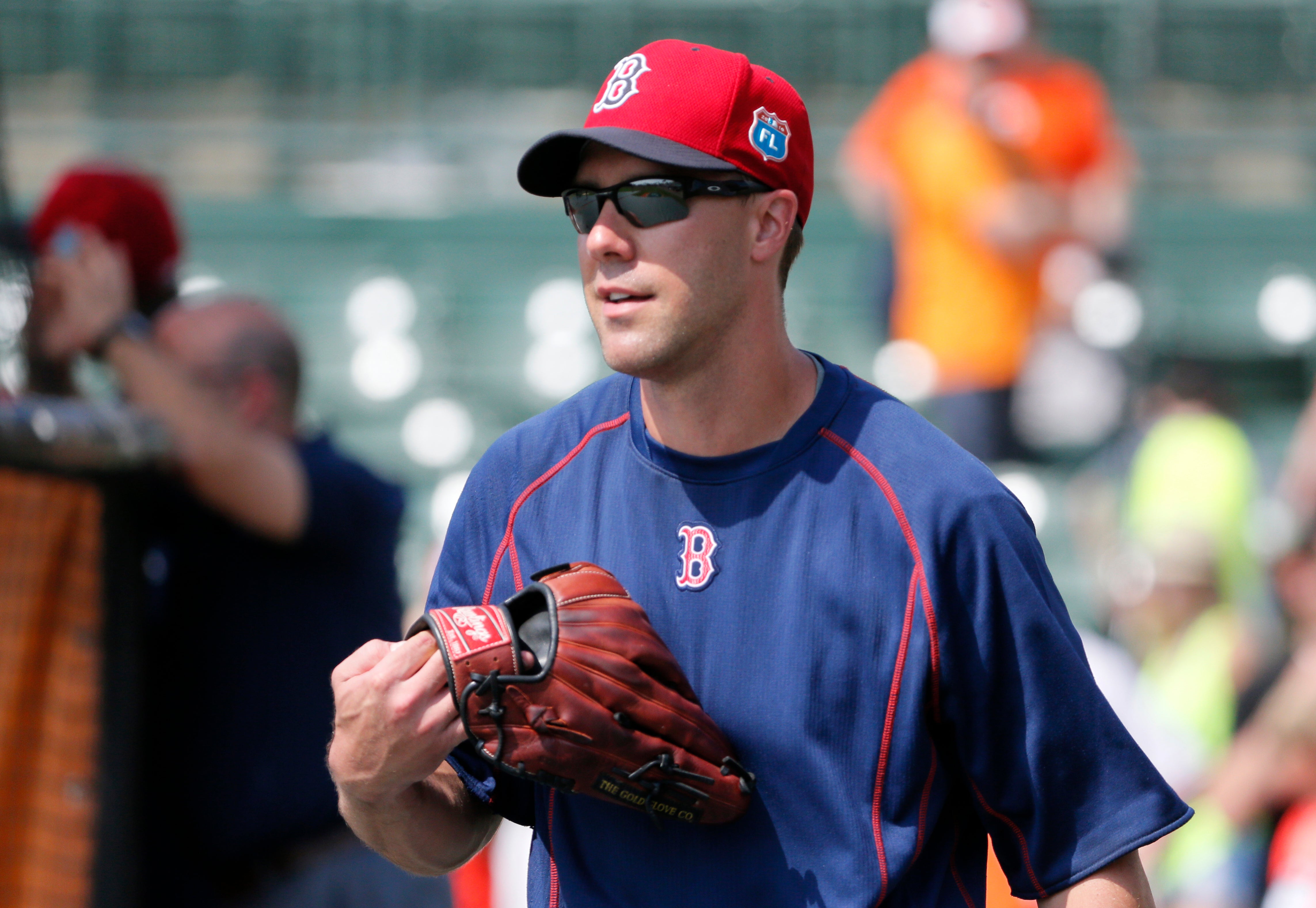 David Murphy's second act in Boston was over before the curtain ever went up.
The 34-year old outfielder was informed by the Red Sox that he wouldn't be added to their major league roster on Monday, activating an opt-out clause in his contract.
Murphy, who spent 48 games with the Los Angeles Angels and 84 games with the Cleveland Indians last season, batted .283 (above his career average of .274) with 10 home runs and a .739 OPS.
Murphy is free to sign with any club, and feels that he's done enough in the preseason to prove his worth to potential suitors, via ESPN 
"'I didn't go out and light it up, but I think I did enough to prove that I'm capable,' Murphy said. 'I think as a man you're disappointed because you go into a situation and, as an athlete, I'm a competitor. You never want to go in the manager's office and [hear] that you've been released. But I think there's a lot of positives to it still. Maybe there's a little bit of disappointment, but I'm not distraught in any way. I think my career will move forward from here. Like I said, we'll see.'"
In his 15 games played  for the Red Sox this spring, he batted .265 with an OPS of .650. The Red Sox offered Murphy the chance to play for the Pawtucket Red Sox, their Triple A affiliate, but Murphy said that he'd consider retiring before returning to the minors, via ESPN
"'Being at the point where I am, I'm 34 years old, I haven't played in the minor leagues since 2007, I have four kids now, I'm kind of pulled in a lot of different directions. I think if I didn't get a big league job I would say that my mindset is leaning toward retirement. Hopefully that's not even going to be part of the process, because hopefully I'll get a big league job pretty easily.'"
Murphy started his major league career in Boston, playing in 23 games between the 2006 and 2007 seasons. He went 6-24 (.250) with 5 strikeouts and 2 RBI over the span, before being acquired by the Texas Rangers in early August of 2007.
The top 15 Red Sox prospects of 2016
[bdc-gallery id="547310″]