Red Sox
Eduardo Rodriguez reportedly out until May
That's a long way away.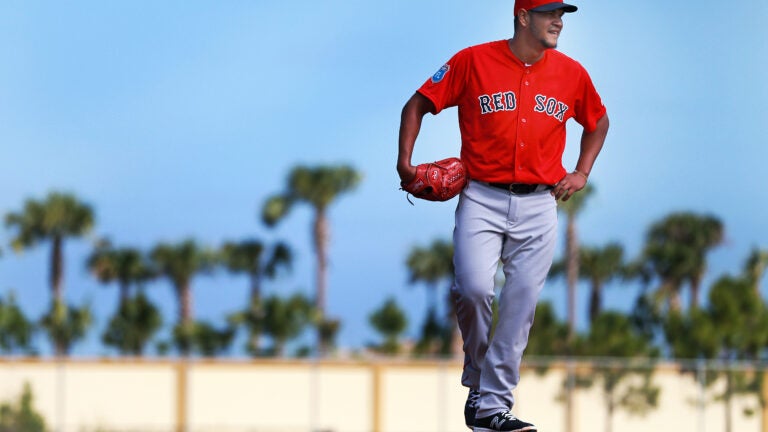 The timeline for Eduardo Rodriguez's knee injury only seems to get longer.
The Red Sox pitcher will not return to game action until May, according to The Boston Globe's Pete Abraham.
#RedSox LHP Eduardo Rodriguez scheduled for 2-3 live BP sessions before he gets in a game. He will not be back until some point in May.

— Pete Abraham (@PeteAbe) March 30, 2016
The 22-year-old lefty suffered a patella injury during a fly ball drill on Feb. 27 at spring training. He was initially expected to miss a few days, as he had no damage to the ligaments or cartilage in his knee, Red Sox manager John Farrell said on Feb. 28. Vva The Globe. Rodriguez is scheduled to throw a bullpen session on Thursday and live batting practice on Saturday.
He will begin the season on the disabled list.
"He is not going to be ready for the start of the season," Farrell told reporters on March 18. "So … we'll address each phase as it comes. Most importantly, we want to make sure that his stride direction, his stride length, all of those, are normal as we then build the intensity on top of that."
Rodriguez finished the 2015 season with a 10-6 record, 7.2 strikeouts per nine innings, and a 3.85 ERA.
Steven Wright has been announced as the Sox' fifth starter, joining David Price, Clay Buchholz, Rick Porcello, and Joe Kelly in the Sox pitching rotation.
A history of fantastic Red Sox rookie performances
[bdc-gallery id="463597″]