Red Sox
Jon Lester hit an opposite field home run
It's the first time Lester has hit a home run since high school.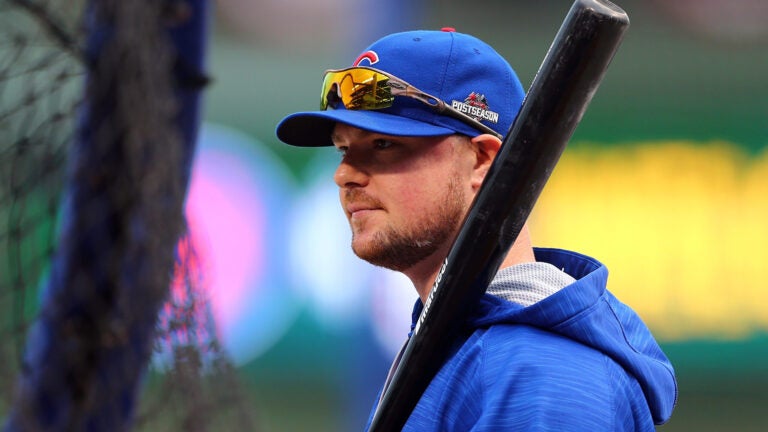 Jon Lester is an iron man.
With the Rockies' Scott Oberg on the mound, Lester hit an opposite-field, two-run homer in the fourth inning of Chicago's 10-0 win over Colorado. The Cubs lefty also struck out 10 batters in five innings.
#PitchersWhoRake ?https://t.co/sREfwAuLkN

— Chicago Cubs (@Cubs) March 30, 2016
Lester, who had four hits in 2015, told reporters he couldn't remember hitting a homer since high school when he was using a metal bat. The 32-year-old ace had zero hits with the Red Sox.
"[Boston manager] John Farrell told me if I took the bat off my shoulder, he'd fine me," Lester said after the game. "I told the catcher, 'I'm not allowed to swing, so if you just want to throw heaters down the middle, go for it.' He did. I punched out twice on six pitches and drug it back to the dugout."
Lester went hitless in his first 66 at-bats, and hit .065 in 2015.
Notable Red Sox in-season trades
[bdc-gallery id="106412″]