Red Sox
Red Sox announce their 25-man Opening Day roster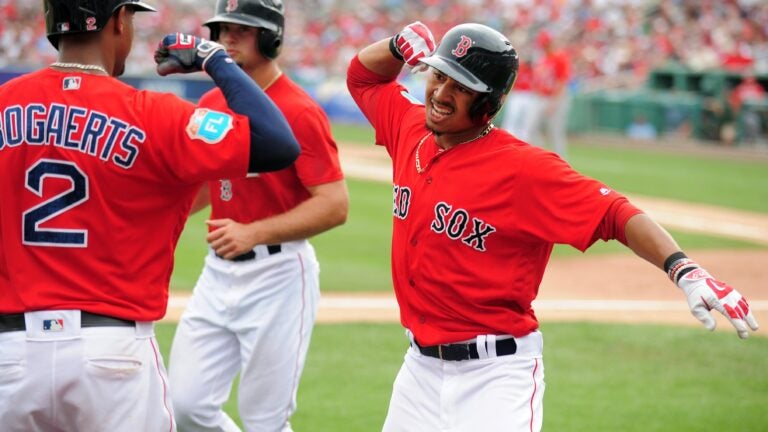 The Boston Red Sox announced their 25-man starting roster for their Opening Day matchup against the Cleveland Indians at 4 p.m. on Monday at Progressive Field.
Pitchers Eduardo Rodriguez, Carson Smith, and Brandon Workman, and catcher Christian Vazquez will start the season on the 15-day disabled list. Vasquez and Smith were placed retroactive to March 25.
The Sox will carry 12 pitchers, two catchers, seven infielders, and four outfielders.
Pitchers:
Matt Barnes
Clay Buchholz
Joe Kelly
Craig Kimbrel
Tommy Layne
Rick Porcello
David Price
Noe Ramirez
Robbie Ross Jr
Junichi Tazawa
Koji Uehara
Steven Wright
Catchers:
Ryan Hanigan
Blake Swihart
Infielders:
Xander Bogaerts
Brock Holt
David Ortiz
Dustin Pedroia
Hanley Ramirez
Pablo Sandoval
Travis Shaw
Outfielders:
Mookie Betts
Jackie Bradley Jr.
Rusney Castillo
Chris Young
Boston Red Sox 2016 prospects
[bdc-gallery id="547310″]