Red Sox
Red Sox president defends Fenway Park's high beer prices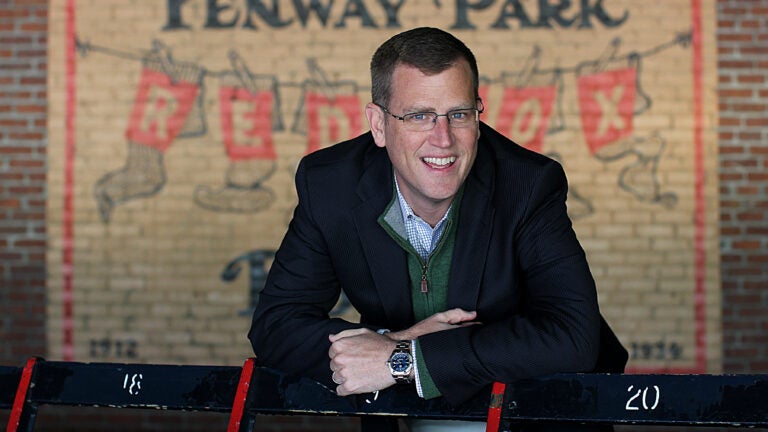 Small beers come at a big price at Fenway Park.
Last season, a beer at the Red Sox' home ballpark cost $7.75, tied for the highest price in the league with the Phillies and Cubs. Philadelphia and Chicago, however, sold their $7.75-beers in bigger cups. Fenway served 12-oz beers, Wrigley Field served 16-oz beers, and Citzens Bank Park served 21-oz beers.
Red Sox president Sam Kennedy joined CBS Boston 98.5 The Sports Hub's "The Toucher and Rich Show" on Wednesday and addressed the high beer prices.
"We tried to balance the need to generate as much revenue as possible at Fenway to invest in really two areas, and that's the product on the field—as you know, we've had one of the highest payrolls in all of baseball in our time here—number one. And number two, we've invested revenues to the tune of $300 million-plus into the preservation and protection of Fenway," Kennedy said, via a video on CSNNE.com.
Kennedy noted the Red Sox' attempt to keep their ticket prices affordable. However, the Sox had the highest average ticket price, according to data published on April 2015. He also said the Sox have, at times, frozen prices on concession items for kids and families, though he admitted the price of beer is not likely to decrease.
"It's probably not something we'll do. We'll probably continue to take slow increases on products that are wildly popular like beer," Kennedy said laughing, then added, "We don't seem to have too much pushback on the beer prices."
The Sox' prices may be high, but they're not much higher than the average price of beer at Gillette Stadium ($7.50).
Kennedy said: "Whether it's [TD] Garden or Gillette Stadium, we try to be on-par with those other venues each and every year and keep a balance."
Listen to the entire interview here.
10 things you didn't know about Fenway Park
[bdc-gallery id="116335″]