Red Sox
David Ortiz was the proudest Papi watching his daughter sing the national anthem at Fenway
Big Papi had the sweetest reaction to his daughter's big moment.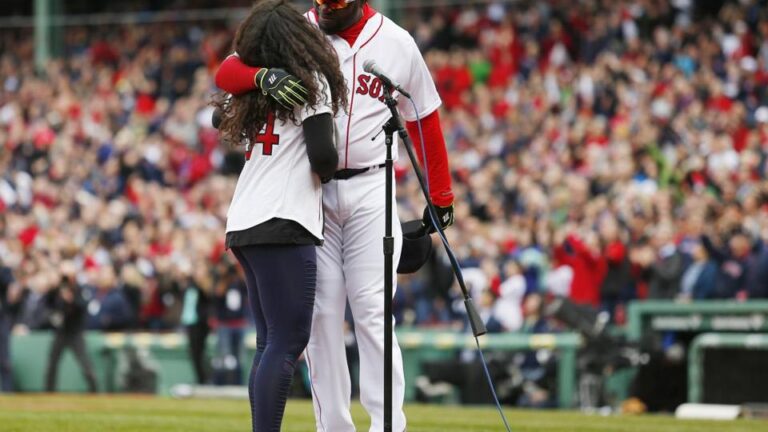 David Ortiz is already a member of the 500 home run club. He's a member of the proud dad club, too.
Here's a great opening day vid @davidortiz 15 YO daughter sings the anthem & he calls in the fly over of F16s pic.twitter.com/8Li44YP2YT

— PJSweeney (@PJSweeney) April 11, 2016
To kick off the Red Sox' home opener, Alex Ortiz, the teenage daughter of the beloved Red Sox slugger, surprised her dad by singing the national anthem at Fenway Park on Monday afternoon.
Ha!!! David Ortiz' reaction to hearing his daughter will sing national anthem for #RedSox season opener. #BigPapi pic.twitter.com/X1ucEQzU12

— Scott Sullivan (@SullySportsTV) April 11, 2016
It was powerful enough to bring tears to the eyes of dear old dad.
looks like david ortiz was fighting back tears after his daughter, alex, surprise sang the national anthem pic.twitter.com/gPhr8JFHQb

— Joon Lee (@iamjoonlee) April 11, 2016
And a hug between father and daughter only sweetened the moment.