Red Sox
Red Sox paid the price for this one, a dud of a Fenway opener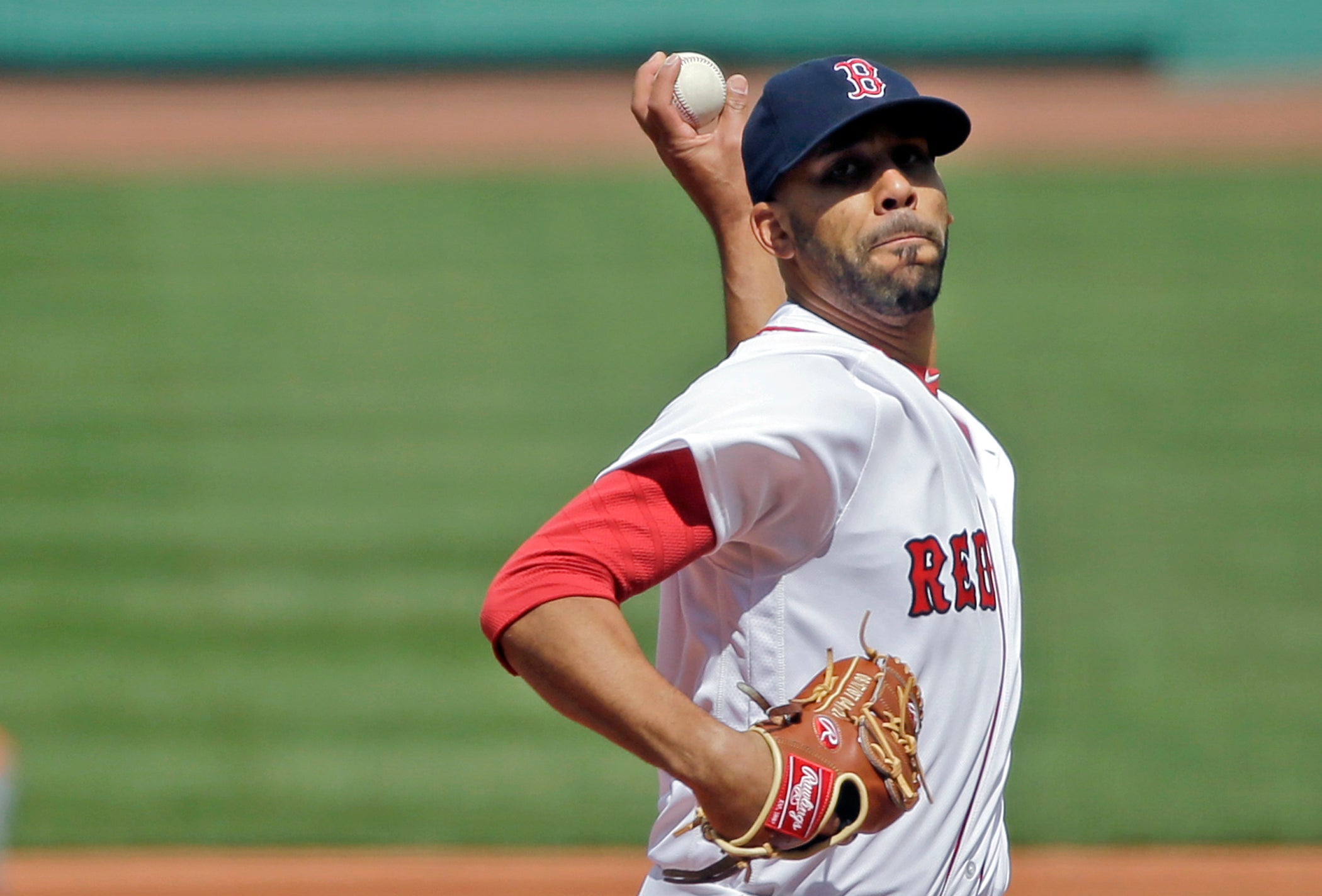 COMMENTARY
Openers have been unkind to plenty of Boston pitchers over the years.
There was that April Fool's Day folly that former Red Sox ace Roger Clemens had against the Texas Rangers back in 1996, a five-inning hiccup during which he threw 107 pitches, walking six.
In 2007, Curt Schilling lasted all of four innings against the Kansas City Royals, giving up eight hits and five runs. Jon Lester surrendered three home runs to the Rangers during the Red Sox' Opening Day contest at Texas in 2011. Hell, in the Fenway Park opener in 2003, Pedro Martinez's line went like this: 4 1/3 innings, nine hits, 10 earned runs, four walks, five strikeouts.
Martinez finished that season 14-4 with an American League-leading 2.22 ERA. He finished third in AL Cy Young voting.
In 2011, Lester finished 15-9, and was an AL All-Star. Schilling eventually became another important component in what would be a second Red Sox charge to the World Series in four seasons in 2007. Clemens would go on to post a respectable 3.63 ERA in 1996, but was only 10-13 by season's end, and deemed expendable by then-general manager Dan Duquette. You know the rest.
Now, the fact that the Red Sox are hoping — achingly so — that new ace David Price can bring a Pedro-like vibe with him to the mound every fifth (er, sixth) day in no way means the lefty is capable of summoning the Hall of Famer's legendary resume along the way. So, it was always a stretch to figure that Price was going to match Martinez's Fenway debut as a member of the Red Sox: A complete-game shutout during which the righty allowed two hits, two walks, and recorded 12 strikeouts against the Seattle Mariners in 1998.
Damn.
As fate would have it though, Price, who got his first Red Sox win in Cleveland on Opening Day last week, more closely resembled the 2003 Pedro opener in his own Fenway debut for the team: Five innings, five hits, two walks, eight strikeouts, and one very impactful, three-run blast by Orioles outfielder Mark Trumbo in Baltimore's five-run outburst in the third inning. Baltimore would go on to win its sixth-straight game to begin 2016, kicking the 3-3 Sox a trio of games out of first place.
Yuck.
Oh, clearly from a historical context, how a starting pitcher performs on Opening Day, be it the real-deal, fresh-start, or the first start at the hometown digs, doesn't necessarily mean much about the season ahead. But Monday afternoon was a magnified affair not only because of the $217 million Price's struggles in front of the hometown crowd, but also those of suddenly-anointed best closer in baseball Craig Kimbrel, who manager John Farrell brought into a tie game, non-save situation in the ninth inning. "The Finisher" surrendered a three-run home run to Chris Davis that figured to land somewhere around The Barking Crab by morning.
Bad day at the office for president of baseball operations Dave Dombrowski, attending his first home opener with the Red Sox. His two biggest offseason acquisitions went and allowed eight runs over six combined innings of work.
What a bust of an Opening Day.
OK, so it was an afternoon that featured two (two) loud ovations for Hanley Ramirez's defensive work at first base, a probability that would have hovered around 2 percent had you taken bets for it last December. Mookie Betts continued his assault on Opening Days with a 3-for-5 outing including a ninth-inning rocket to left that made things interesting for the post-"Sweet Caroline" fans who stuck around. Left fielder Brock Holt, everybody's favorite energy bar, made a great diving catch and throw for a double play to end the sixth.
There were moments.
But those fleeting bits of excitement weren't what Red Sox brass could have been hoping for with the team's decision to hold Price back a day to get the start during the home opener instead of Sunday in Toronto, where only whoever is playing the Maple Leafs has a more dominant record. Price is 11-1 over his career at Rogers Centre with a 3.34 ERA, yet he was passed in the rotation for the No. 5 knuckle balling guy, Steven Wright, who pitched admirably (six hits, one earned run), but still took the loss.
Red Sox chairman Tom Werner denied pre-game Monday on WEEI that the team requested Farrell push Price back so he could start under the pomp and circumstance of the Fenway opener. But it's only natural to wonder why Farrell, teetering on the edge of unemployment, would make the decision to put the shiny, new toy out there on a day that gets a lot more attention than a Sunday afternoon north of the border.
Based on interviews that both Werner and team CEO Sam Kennedy have done since spring training began, it's clear that this group is desperate to climb out of last place in the American League East. After two straight last-place finishes, Price and Kimbrel are, together, the veritable olive branch to fans, a peace offering for those who have gone from supporting a World Series champion to paying for a borderline farce of a product, one that has Pablo Sandoval (booed during pregame introductions) on the bench making $17.6 million, a player who can't get the call to pinch-hit for Chris Young late in the game.
Maybe that's Farrell all but admitting he's a useless piece. Where else can $95 million buy you absolutely nothing but in Major League Baseball?
For the remainder of the week, Fenway will get Clay Buchholz, Joe Kelly, Rick Porcello, and Wright before it sees Price again over the weekend against…wouldn't you know, the Blue Jays. If you need a rehash of how everything went for those aside of Wright in Toronto, let's just say it wasn't good. The Red Sox' biggest question mark heading into the season became their biggest problem during the first week of the season. Beyond Price, the starting pitching is still awful. And if the ace has his bad day every now and then, watch out for how quickly the rest of the mess slides down the hill.
If the defending last-place champion Red Sox' goal for Fenway's opener was indeed to deliver the message that things have changed in this park with the additions of Price and Kimbrel, the directive fizzled upon arrival.
The Red Sox are 0-2 since pushing Price back a day. For whatever reason.
It was a bad day for Price. An even worse day for Kimbrel, which made it an uncomfortable afternoon for Dombrowski.
It wasn't a good day for the Red Sox, but we've been here before.
Price has some good company in that regard.
Fenway Park preps for the 2016 season
[bdc-gallery id="643224″]