Red Sox
Hanley Ramirez says 2016 will be a 'special' year for Red Sox
Ramirez has a .455 batting average going into the home opener.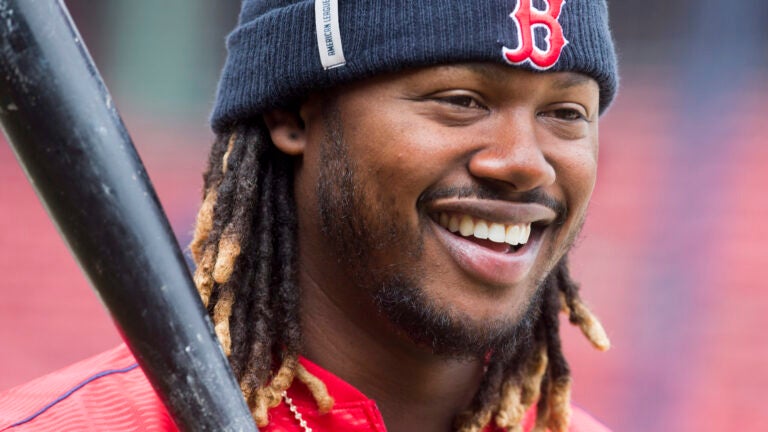 Hanley Ramirez likes the look of the 2016 Red Sox, who have started the season with a 3-2 record.
"The team we have right now, it's going to be a special year," Ramirez said prior to the Red Sox' home opener on Monday, via WEEI.com. "We were talking about it last night, this team is really together. Chemistry is unbelievable. We're pulling for each other."
Ramirez has contributed to an impressive start for the Sox offense, which has the fourth-best batting average in the AL with .276 and is tied for third in the AL with 28 runs. Ramirez is 10 for 22 with one homer and four RBI this season.
He has performed well on defense, too. His transition to first base has so far been more successful than his transition to left field was in the 2015 season. He says he "never" felt vindicated during his rough first season in Boston.
"It is what it is," Ramirez said. "You're here to win. You are going to hear some negative stuff, positive stuff. You always have to stay the same and keep working."