Red Sox
Red Sox send Rusney Castillo down to Triple-A Pawtucket
Manager John Farrell wants to get him more at-bats.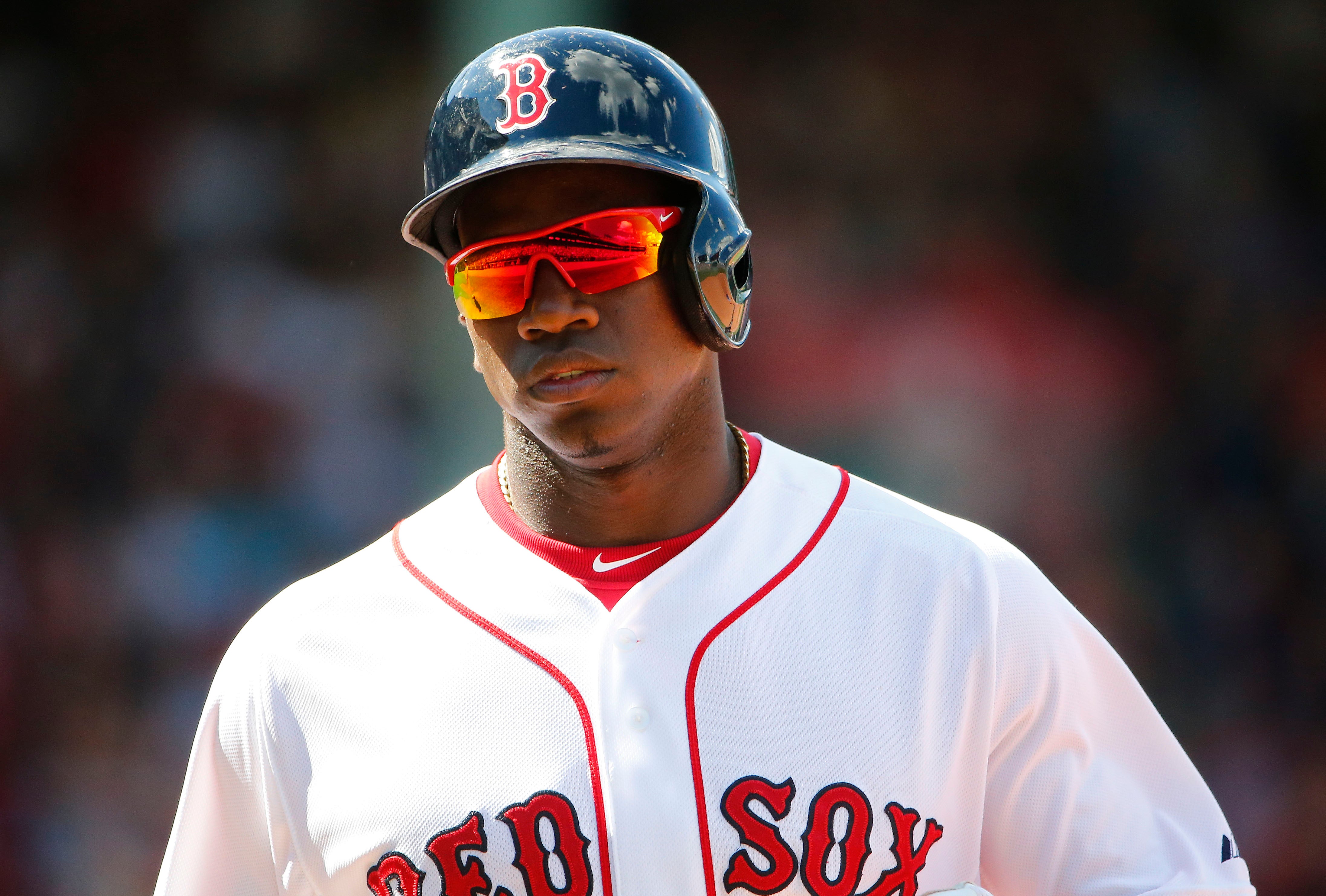 The Red Sox sent outfielder Rusney Castillo down to Triple-A Pawtucket, manager John Farrell announced Wednesday. The move, intended to get Castillo regular work in the minor leagues, came after the Red Sox' 4-2 win over the Orioles.
"We need to get him out and get him going," Farrell said, via RedSox.com. "We needed to get some at-bats to get him playing every day."
The Sox did not immediately make a corresponding roster move. They next play on Friday against the Blue Jays.
During spring training, Castillo was in the mix to start in left field. However, the Red Sox elected to platoon Brock Holt and Chris Young at the position to begin the season. Through the Sox' first eight games of the 2016 season, Castillo has only four at-bats and one start.
"I look at it as an opportunity to play every day and get better," Castillo said. "I'm excited at the opportunity to start every day, which is what I've always wanted to do."
In 80 MLB games during the 2015 season, the 28-year-old outfielder hit 69 of 273 (.253) with five homers and 29 RBI.
"This situation isn't something that scared me or frightened me or made me feel any type of way," Castillo said through a translator of coming off the bench before Wednesday's game, via the Boston Herald. "It just reinforces the fact that I need to stay ready, and I need to prepare no matter what."