Red Sox
Monday's loss to the Blue Jays was a day of firsts for David Ortiz and Craig Kimbrel
It was a rough outing for the two Red Sox stars.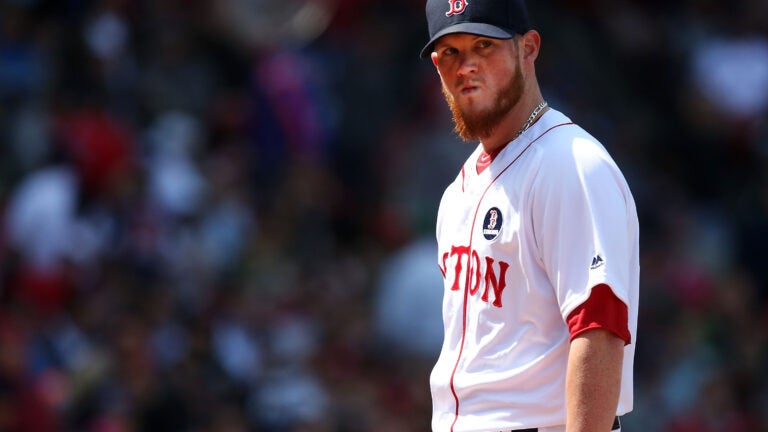 David Ortiz and Craig Kimbrel notched a pair of personal "firsts" in the Red Sox' 4-3 loss to the Blue Jays. They likely wish they hadn't.
Via Elias Sports Bureau, Kimbrel had not allowed a bases-loaded walk during his seven major league seasons. But after he replaced Koji Uehara in the top of the eighth with the bases loaded, Kimbrel did just that. The Sox closer struck out Edwin Encarnacion, but walked Troy Tulowitzki in the ensuing at-bat, bringing Darwin Barney home for a run. The Rays took the lead, 2-1.
"They were balls," Kimbrel told ESPN.com when asked what happened on the final three pitches to Tulowitzki. "He didn't swing at them. When you throw the ball and it's not over the plate, it's a ball. So, that's it."
Ortiz started on the bench during the Patriots Day matchup, but pinch hit for Chris Young in the bottom of the ninth with two outs and Hanley Ramirez on first base. Ortiz struck out looking for the first time in his career during a walk-off situation, via ESPN stats & info.
https://twitter.com/ESPNStatsInfo/status/722130628389552129