Red Sox
Red Sox' Joe Kelly leaves game with right shoulder impingement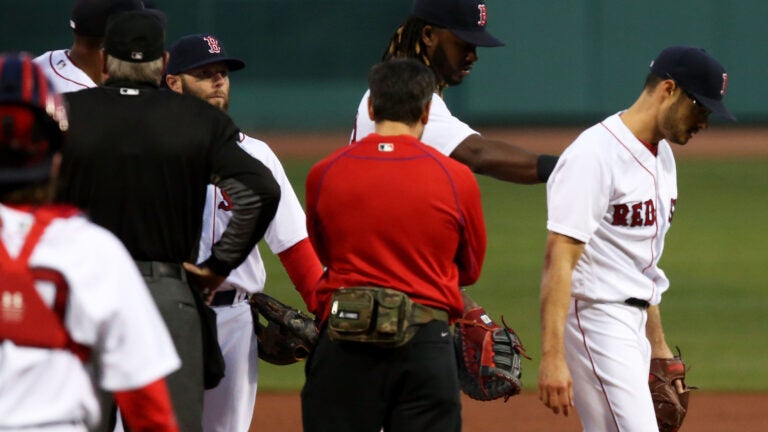 BOSTON (AP) — Red Sox right-hander Joe Kelly left a game Tuesday night against the Tampa Bay Rays in the first inning with a right shoulder impingement.
Kelly walked two batters and threw three straight balls to Corey Dickerson before striking him out on three consecutive fastballs, but then left the game after being evaluated. He threw 23 pitches.
Heath Hembree replaced Kelly after being recalled from Triple-A Pawtucket prior to Tuesday's game. Hembree struck out Desmond Jennings to end the inning.
Kelly entered his third start of the year 0-1 and now has a 9.35 ERA and 11 strikeouts in 8 2/3 innings.