Red Sox
A piece of a bat got over Fenway's extended netting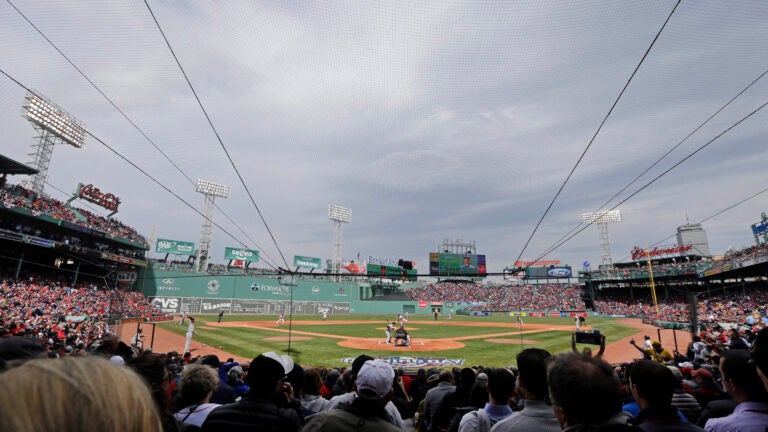 A piece of a bat got over Fenway Park's new protective netting on Wednesday night, bruising a man who raised a hand to protect himself, The Boston Globe reports.
Dylan Santos was sitting along the third base line in the 15th row when the bat swung by Tampa Bay Rays Steven Souza Jr. shattered against a fastball, according to the Globe.
"I remember a parent in the row in front of me leaning over his daughter to protect her. Luckily it came towards me and then I just thought about protecting myself," he told the Globe. "It was a mixed emotion of, 'Nice this bat is coming towards me,' and, 'Oh no, this bat is coming towards me!'"
A security guard gave Santos an icepack, and he said Thursday his hand doesn't hurt anymore.
The extended netting was installed before the season began to increase fan safety.
Read the full Globe story here.