Red Sox
Red Sox radio broadcasts will remain on WEEI through 2023
New deal, announced Thursday, extends longstanding partnership for 7 more years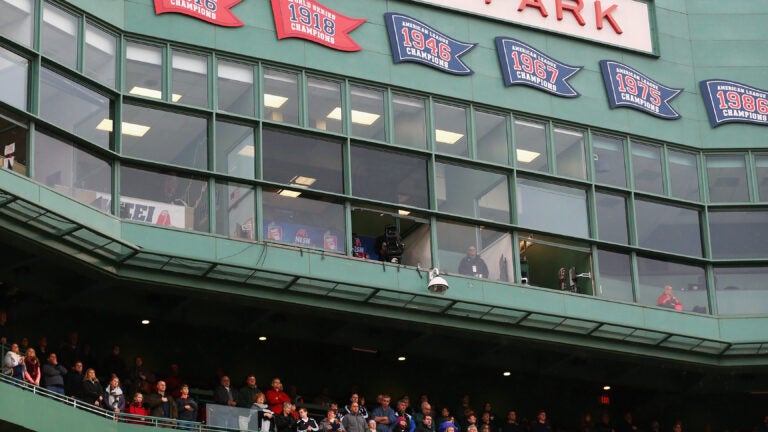 Red Sox radio broadcasts have been heard across New England on WEEI since 1995. A new deal announced Thursday ensures that the familiar partnership will remain intact for many more years.
The Red Sox and Entercom Communications, WEEI's parent company, announced a seven-year contract extension through 2023 that will keep the station as the ball club's radio flagship. The deal, which is believed to be in the $15 million per season range, follows a 10-year, $200-million deal that was agreed upon in 2006, began in 2007, and was set to expire at the end of this season.
"For more than a decade, the broadcast has been part of our most historic moments, with the voice of [longtime broadcaster] Joe Castiglione echoing the triumph that we all felt during three championship season,'' said Red Sox president Sam Kennedy. "We look forward to this new phase of our partnership and sharing more winning baseball through our airwaves with our fans across New England."
Said Entercom chief executive officer David Field in a statement: "WEEI and Entercom are delighted to be extending our outstanding partnership with the Boston Red Sox well into the future.''
On the WEEI/Shaw's Red Sox Radio Network, the Red Sox are heard on 55 affiliates across New England. WEEI has been a radio home of the Red Sox broadcasts since 1995, first on 850 AM, and then on 93.7 FM upon the station's signal switch in September 2011.
WEEI has been the Red Sox' flagship station for most of those years, save for 2007-09, when the majority of games aired on Entercom-owned WRKO 680 AM. In those three years, just 30 or so games aired annually on WEEI. That setup ended in August 2009 when Entercom moved the broadcasts to the 93.7 FM signal and WEEI became the flagship again.
The expiring $200-million contract signed in 2006 – a deal agreed upon while Greater Media, which owns five stations in Boston, was competing for Red Sox rights with the intention of launching a competing FM sports station – was the most expensive radio rights deal in Major League Baseball.