Red Sox
Watch Red Sox prospect Yoan Moncada hit a grand slam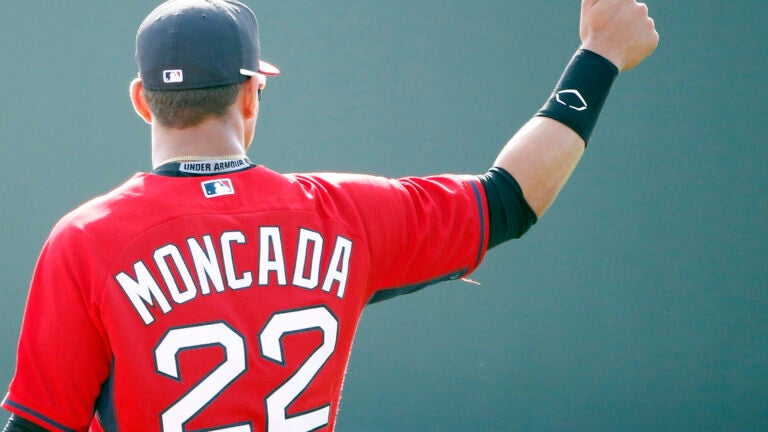 Red Sox prospect Yoan Moncada hit his first professional grand slam on Tuesday.
The Salem Red Sox second baseman sent the ball over the right field wall during the sixth inning of the first game in a double header. Salem swept the Carolina Mudcats with 15-3 and 7-6 wins.
Wow, Yoan Moncada just went deep, grand slam!!!! @KenLairdWEEI #RisingSox pic.twitter.com/l9t4La4DFt

— @ThePatriotWay (@ThePatriotWay) May 3, 2016
Btw, RF foul pole is 325 ft, CF is 401 feet, & the wall is 20 ft tall ??

— @ThePatriotWay (@ThePatriotWay) May 3, 2016
Moncada finished the first game 2 for 3 with his grand slam, a single, and a stolen base. On the day, he reached base five times, and was 3 for 6 with five RBIs.
"He told me, 'If I get a chance, I'm going to swing first pitch,' so when he walked up to the plate, he was ready to swing," Salem hitting coach Nelson Paulino told MiLB.com. "He wanted to try to drive something. He tried to put a quality swing and it happened.
"I worked with him last year, and he's improved. He's got more confidence in what he's doing right now. His timing with the fastball, he's very good. Sometimes he's had issues with breaking balls down in the zone, but he's focused."
This season, Moncada's slash line is .329/.463/.471 with 28 hits, five doubles, two triples, and 17 steals.