Red Sox
David Ortiz says his latest milestones are a sign he's 'getting old'
Big Papi keeps slugging his way up MLB's all-time rankings.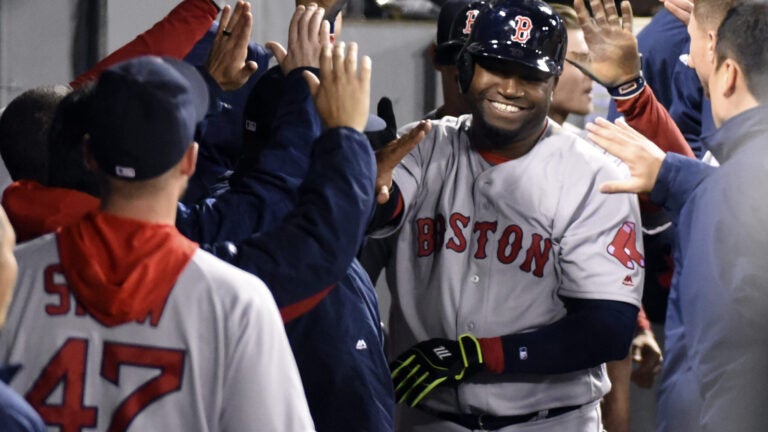 David Ortiz's 509th career homer on Wednesday helped the slugger continue his climb up Major League Baseball's all-time lists for home runs and extra base hits in his final season. The Red Sox' 40-year-old designated hitter noted one reality that tends to come along with moving up MLB's career rankings.
"You know what happens when that is happening? You're getting old," Ortiz said Wednesday after the Red Sox' 5-2 win over the White Sox. "Like I say, every time they mention your name right next to those legends that's an honor. Those guys did those things through their career and were dedicated. I was just a guy who was trying to have a good career and put your family in a better situation. And all of a sudden all these things are happening. It's a blessing."
With the home run in Chicago, Big Papi tied Gary Sheffield for 25th on MLB's all-time home run list; he also matched former Red Sox slugger Manny Ramirez for 15th on the all-time extra base hit list with 1,122. Ortiz is also one home run behind Carl Yastrzemski, who has the second-most career homers in Red Sox' franchise history. Ted Williams has the most with 521 home runs.
https://twitter.com/RedSox/status/728073308030164993