Red Sox
Coco Crisp learns not to mess with Hanley Ramirez's dirt
Crisp ruined a perfectly good infield in the first inning on Monday.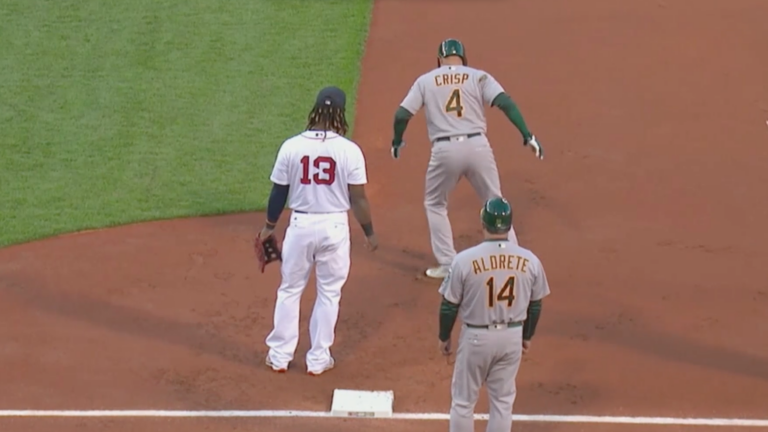 Don't mess with Hanley's dirt.
After reaching first base in the first inning of the Red Sox' 14-7 win over the Athletics on Monday, Coco Crisp set a foothold in the infield dirt, presumably to help steal second base. Ramirez wandered over to the hole Crisp created, and kicked it away.
Crisp laughed it up.
https://twitter.com/RedSox/status/729860811766804480