Red Sox
Hanley Ramirez believes 'something very, very special' is happening with the Red Sox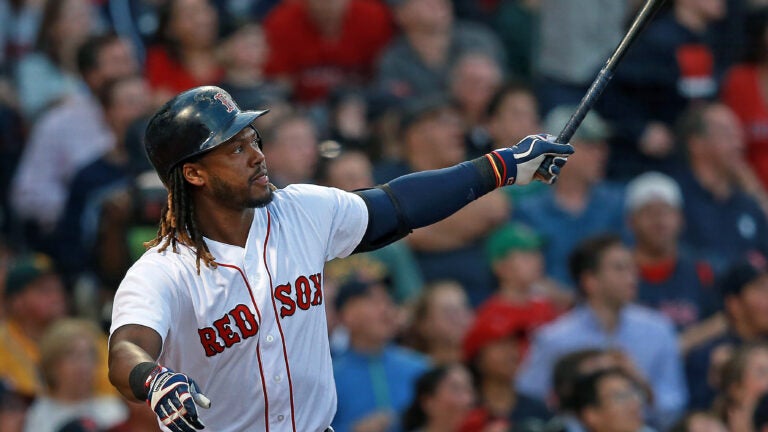 Hanley Ramirez likes the composition of the 2016 Red Sox.
The Red Sox smashed the A's, 13-5, on Tuesday without the help of David Ortiz, who took a rest day. After the win, Ramirez, who replaced Ortiz at cleanup, talked about what he sees in the clubhouse.
"There's something very, very special right now, and not only one guy," Ramirez said after the game, via NESN.com. "From the top all the way to the bottom, to the pitcher — everybody. Bullpen. We've just got to keep rolling."
With the lopsided win over Oakland, Boston moved into a virtual tie with the Baltimore Orioles atop the American League East standings. The team had finished in last place in three out of the last four seasons.
A key part of the Red Sox' strong start to the season has been its offense: With their resounding win over the A's in the books, Boston leads the majors with 336 hits, 81 doubles, and a .288 team batting average. The Sox have the second-most runs (183) in MLB, and the third-most RBIs with 174. Nine Red Sox' players have a homer, seven players have at least 35 hits, and there are six players with at least 100 at-bats have batting averages over .300. David Ortiz has a team-leading nine homers, and Jackie Bradley Jr. is on an 16-game hitting streak.
https://twitter.com/RedSox/status/730241034576351232