Red Sox
Red Sox promote outfield prospect Andrew Benintendi to Double-A Portland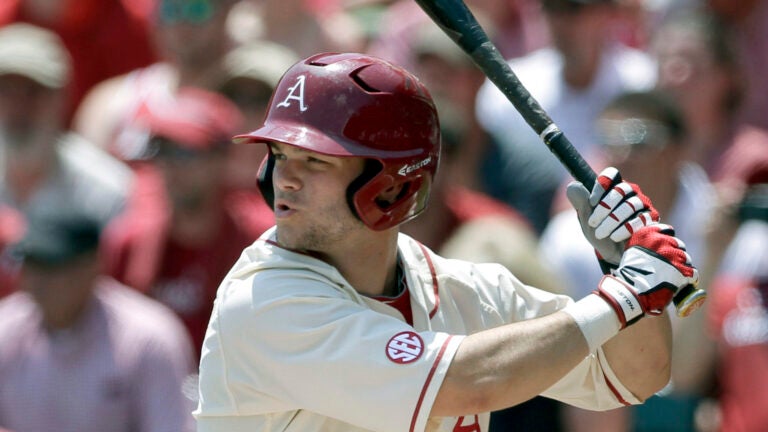 The Red Sox promoted outfield prospect Andrew Benintendi to the Double-A Portland Sea Dogs on Sunday.
MLB.com ranks the outfielder the fourth-best prospect in the Red Sox' farm system. Before Sunday's promotion, Benintendi had spent just over a month in the Carolina League.
Congrats to Andrew Benintendi, who has been promoted to @PortlandSeaDogs. We wish you the best! @asben16 #RISINGSOX pic.twitter.com/KqPsYOD803

— Salem Red Sox (@salemredsox) May 16, 2016
In 34 games with the High-A Salem Red Sox this season, the 21-year-old had a .341 batting average with 13 doubles, seven triples, one homer, and 32 RBIs. The Red Sox selected Benintendi seventh-overall in the 2015 MLB Draft.
"Offensively, he doesn't put himself in a bad position to swing the bat. He has a plan going up there," Salem manager Joe Oliver told The Boston Globe recently. "He will not get frustrated if his at-bat doesn't result in a base hit or driving in a run. He'll make an adjustment for his next at-bat to be better. That's very unusual for a young hitter. He's very advanced."
https://twitter.com/salemredsox/status/727216720369319936