Red Sox
Xander Bogaerts's 23-game hitting streak, by the numbers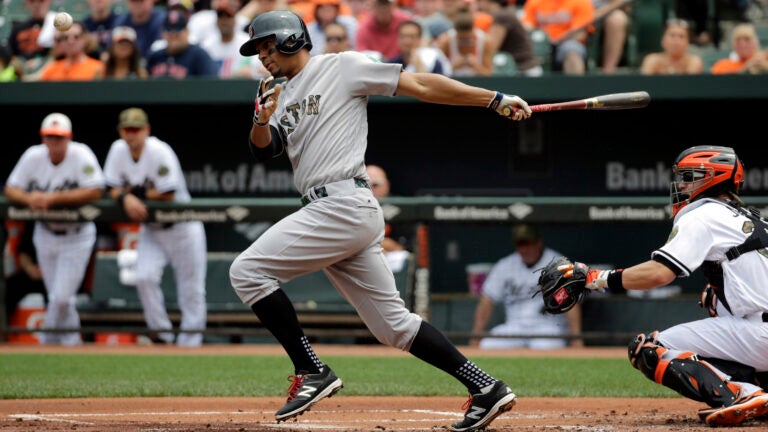 The Red Sox love their hitting streaks.
Jackie Bradley Jr.'s streak was at center stage before being snapped at 29 games in an 0-for-4 showing on Friday night — but now, after quietly amassing a run of his own, the spotlight is on Xander Bogaerts to take a shot at Dom Dimaggio's Red Sox record 34-gamer, which has stood since 1949.
The 23-year-old shortstop extended his MLB-leading hitting streak to 23 games on Monday afternoon, going 2-for-4 with a pair of doubles in a 7-2 victory over the Orioles at Camden Yards.
"What impresses you is his entire game," manager John Farrell said following Monday's contest via MLB.com. "He's really emerging as one of the better players in the Major Leagues. An exceptional base runner, albeit a caught-stealing today, but he's able to handle so many different types of pitches from different types of pitchers. He puts himself in such a good position. To play a pivotal spot on defense. He's an elite player."
Here are some of the numbers that Bogaerts has put together during his last 23 games:
.402 batting average
41 hits
28 singles
8 doubles
5 home runs
17 runs batted in
22 runs
2 stolen bases
7 walks
.440 OBP
1.067 OPS
Red Sox all-time statistical leaders
[bdc-gallery id="661869″]