Red Sox
Tom Werner believes more Red Sox revenue means more Red Sox wins
'I will never apologize for wanting to increase revenue'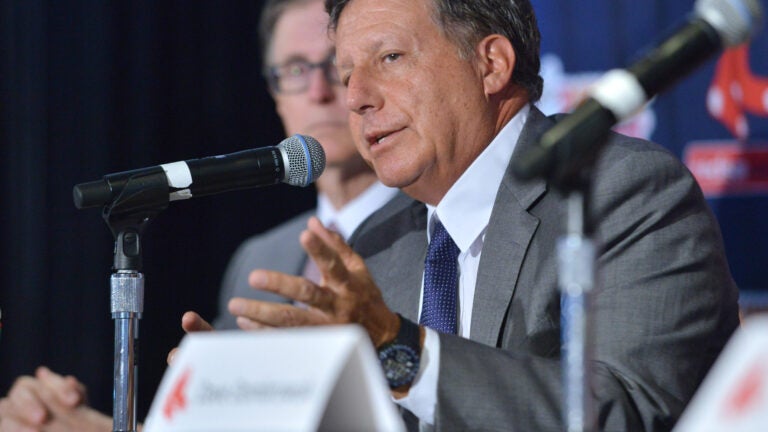 It's no secret that taking in a Red Sox game at Fenway Park is an expensive proposition, but team chairman Tom Werner defended the league-leading prices in a recent interview. In an interview with Abraham D. Madkour of the Sports Business Journal, Werner stressed the importance of investing in the team:
I will never apologize for wanting to increase revenue, because increasing revenue allows us to have a very competitive team. People talk about the Red Sox and the Yankees in the same breath. The fact is Boston is baseball's eighth-largest market, but we are No. 2 in total revenue, among the top teams in corporate sponsorship, we always are in the top two or three in payroll, and all that is important to us. There is a circle. The more revenue you can create, the more revenue you can invest in your operation. The more competitive your franchise can be, the more revenue you can create. It's a circle, and I don't apologize for it.
Statistically, the Red Sox are consistently among the most expensive in Major League Baseball when it comes to ticket prices, as well as ballpark amenities such as hot dogs and beer. But as Werner pointed out, Boston is an annual fixture among the teams with the highest payroll. (editor's note: Werner is part of an ownership group with John Henry, who owns Boston.com)
Since Fenway Sports Group (formerly known as New England Sports Ventures) took control of the Red Sox in December, 2001, the team has gone on to win three World Series championships. However, Boston has fallen to last place in three of the last four seasons (winning the World Series in 2013).
Who are the Red Sox' all-time statistical leaders?
[bdc-gallery id="661869″]