Red Sox
Dustin Pedroia up for 'Final Vote' in MLB All-Star Game
The gritty second baseman could be in line to join his teammates in San Diego.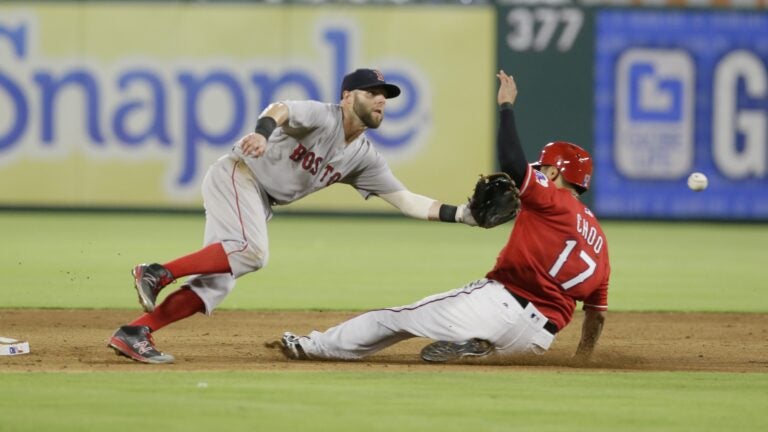 Six Red Sox will represent the American League in the All Star Game next week. And maybe one more.
Dustin Pedroia was named an American League "Final Vote" candidate along with fellow second baseman and Detroit Tiger Ian Kinsler, Tampa Bay Rays third baseman Evan Longoria, Toronto Blue Jays outfielder Michael Saunders, and Houston Astros outfielder George Springer. The player with the most fan votes will make it to the game at Petco Park in San Diego on Tuesday, July 12.
Pedroia would join teammates Xander Bogaerts, Mookie Betts, Jackie Bradley, and David Ortiz, all of whom have been selected by fans to start the 2016 MLB All-Star Game for the American League, along with pitchers Steven Wright and Craig Kimbrel.
Pedroia has already been elected to the All-Star Game four times in his 10-year career. This season has, thus far, been Pedroia's best since his last appearance at the All-Star Game in 2013, en route to Boston's World Series victory in October. Through Wednesday, Pedroia was batting .305 with an .810 OPS.
Fans will have until Friday July 8, at 4 p.m. ET to cast their votes for the final All-Star roster spots.