Red Sox
Why trade for infielder Aaron Hill? Dave Dombrowksi explains
"We looked at him more to complement the players we have," Dombrowski said.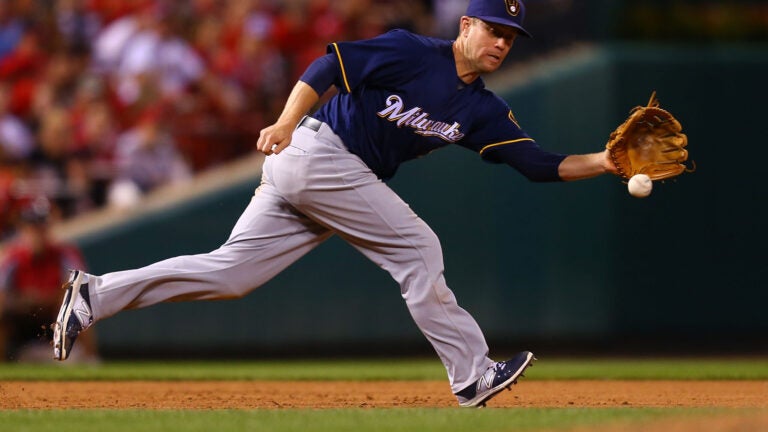 Aaron Hill's skill set should fit in nicely with the Red Sox.
Boston traded a pair of prospects for the 34-year-old Brewers infielder on Thursday. And while Sox fans likely wish Boston had brought in a starting pitcher, president of baseball operations Dave Dombrowksi explained why adding Hill makes a lot of sense for the Sox.
"We've been looking for a right-handed-hitting infielder that can play third base for really a while," Dombrowski said, via RedSox.com. "We've been a little vulnerable to left-handed pitching. We felt it would strengthen us. Of course, he's played almost every day. He has the capabilities of playing every day. But we looked at him more to complement the players we have."
Via baseballreference.com, Hill served exclusively as second baseman and designated hitter from 2007 to 2013. But in recent seasons, he has logged time at third base, playing seven games at the position in 2014, 38 games in 2015, and 59 games so far in 2016. He also played some shortstop with Toronto in 2006.
During the 2016 season with the Brewers, Hill posted a 283/.359/.421 slash line with 11 doubles, eight homers, and 29 RBIs. This season, Hill has a .327 batting average against left-handed starters, but a .263 average against lefties overall.