Red Sox
Xander Bogaerts 'has no idea how good he can be'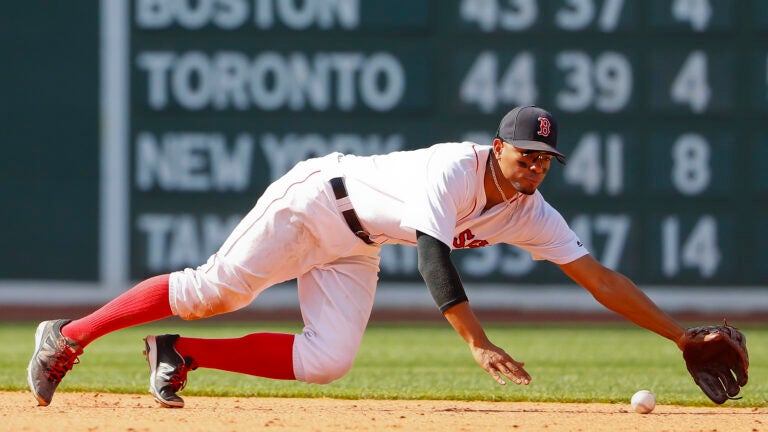 Xander Bogaerts has only begun to tap his potential, according to Red Sox first baseman Hanley Ramirez.
So far this season, the Red Sox shortstop has 117 hits, 22 doubles, 56 RBIs and a .329/.388/.475 slash line at the All Star break. And Ramirez says he thinks Bogaerts is just getting started.
"Bogey has no idea how good he can be; he really doesn't," Ramirez told The Boston Globe in a story published Monday. "David and I talk to him all the time and he listens, but he doesn't know how good he is. What he's doing, the way he hits, that's not something many players can do. He's special."
Bogaerts responded to Ramirez's praise.
"I appreciate that," he said. "But I have my goals. I look up to [Detroit Tigers star] Miguel Cabrera as somebody I want to be like. He's obviously way up there. I feel like I should aim high, you know? If I get halfway there, that would still be pretty good. I'll work at getting there."
Cabrera has 2,429 hits and 426 homers so far during his 13-year career. He also had an 11 consecutive seasons with 170 or more hits. In his fourth MLB season, Bogaerts has one such season to his name, but this season he is well on his way to surpassing 170 hits — and perhaps even 200 hits, something Cabrera only achieved once.