Red Sox
Steven Wright credits teammates for successful season
He tipped his cap to his fellow All-Stars while speaking to media.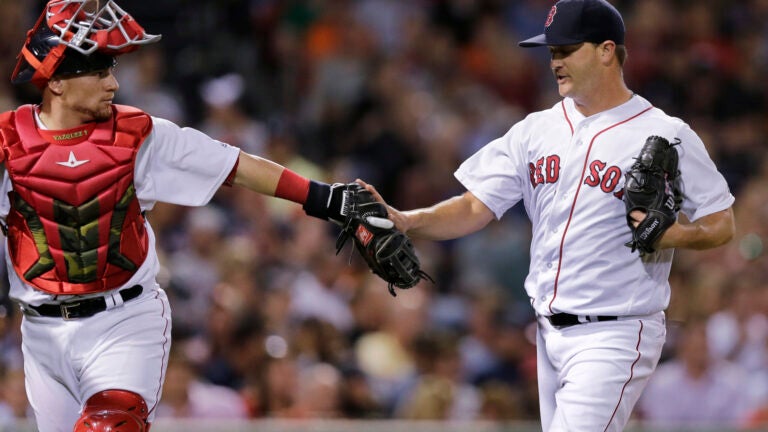 At the All-Star Game media availability Monday afternoon, Red Sox All-Star Steven Wright was quick to remember that baseball is a team game.
While the All-Star Game is a celebration of individual achievements, Wright was quick to say that his teammates made his job easier. In particular, Wright named fellow All-Stars Mookie Betts, Jackie Bradley Jr. and Xander Bogaerts fielding behind him, and David Ortiz continuing to drive the league-leading offense.
.@Knucklepuck23 giving credit to his teammates: #SoxASG ? pic.twitter.com/ivNXso6FK9

— Boston Red Sox (@RedSox) July 11, 2016
Wright has always maintained that humble, team-first attitude during his breakout 2016 campaign. On the year, he is 10-5 with a 2.68 ERA and 3 complete games pitched. His ability to pitch deep into games has been a valuable asset to a Red Sox team with a bullpen suffering from fatigue and injuries.
Wright enjoyed modest success as both a starter and reliever in the minors and majors, but nothing comparable to the numbers the All-Star has put up in his age-31 All-Star season. Wright's breakout season could not have come at a better time for a Boston rotation that has struggled.
The rest of the Red Sox rotation has a collective ERA of 5.17, a number that improves to 4.73 with the All-Star's inclusion.