Red Sox
Tim Wakefield explains what makes Steven Wright's knuckleball 'truly amazing'
Wakefield has worked closely with Wright since he joined the Sox in 2012.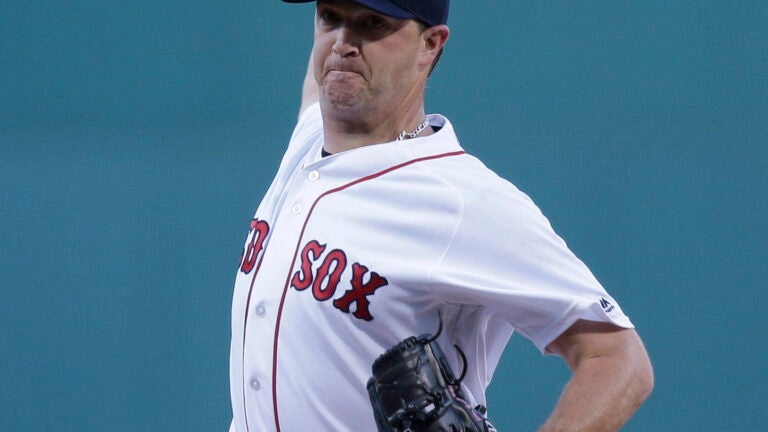 Steven Wright's knuckleball has perplexed batters for most of the 2016 season.
The Sox starter has posted a 10-5 record with a 2.68 ERA, which is good enough for a spot on the American League All-Star team.
Former knuckleballers Tim Wakefield and Charlie Hough, who Wright credited as mentors in an essay on The Players' Tribune, have been impressed by the way the Sox starter is owning the pitch.
"Just the consistency of the violence in the strike zone is truly amazing," Wakefield said this weekend. "He's more consistent. He corrects his mistakes quickly within an inning. When I say that, you throw a couple bad ones, you gotta figure out really quickly why you're throwing bad ones, and change your mechanics, change your delivery to not allow that to happen. Because obviously with a knuckleball, throwing it with the speed you're throwing it, if it's not working, it's going to get hit pretty far."
"His knuckleball is really good," the Red Sox Hall of Famer added. "I mean it's really good. It's very violent in the strike zone, and that's the ideal way to throw it."
To Wakefield's point, there have been a number of ugly at-bats from Wright's opponents, as he seems to throw an unhittable knuckleball on a weekly basis.
pretty insane movement on this knuckleball from steven wright #redsox pic.twitter.com/GcyFCG5OJG

— Joon Lee (@iamjoonlee) August 5, 2015
But Wright's ability to throw one mind-boggling pitch per week isn't solely what makes him an exceptional knuckleballer. Former knuckleballer Charlie Hough, who coached Wright before the Indians traded him in 2012, praised Wright's ability to manage the game over the course of roughly 100 pitches and 70 knuckleballs.
"His knuckleball's break now is no better than it was two years ago or three years ago," Hough said this weekend. "The difference is he's throwing more of the same good ones. He's got an outstanding knuckleball and now the percentage of throws is better, the percentage of good ones. His knuckleball is no better—his ability to repeat is better. And that's what it boils down to."
He added: "He's a valuable, valuable piece of the Boston Red Sox."
https://twitter.com/iamjoonlee/status/745063458480197632