Red Sox
Red Sox prospect Michael Kopech hit 105 mph in a recent start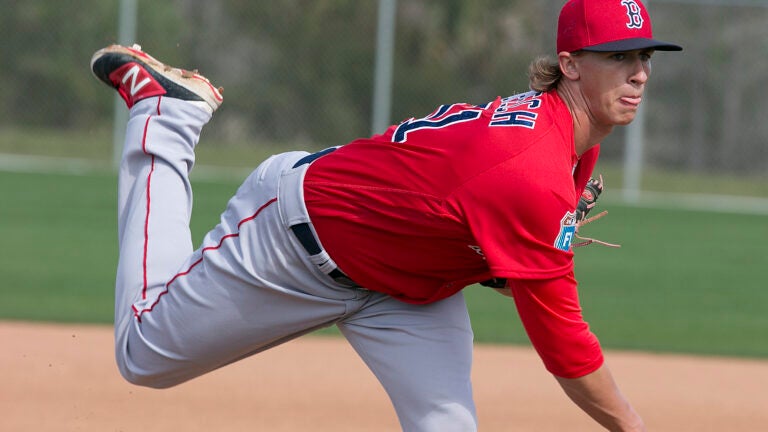 Red Sox prospect Michael Kopech hit an astounding 105 miles-per-hour on the radar gun during his start Wednesday night, continuing his excellence since returning from injury.
The 20-year-old right-hander struck out eight over five innings, but drew the greatest amount of attention for his unbelievable fastball velocity. Pitching for the Salem Red Sox (a minor league affiliate), Kopech shutdown the Wilmington Blue Rocks.
"We did have a reading of 105," Salem manager Joe Oliver told Baseball America. "We double-checked. Another gun beside ours had 105 as well."
Kopech has exceeded 100-miles-per-hour before, and his usual fastball is clocked in the mid to upper-90s.
The reason why he's only on his second start of the season is that he broke his right hand during a fight with his roommate in spring training. Now recovered, the 6'3″ Kopech has been showcasing the tools that made him a first round draft pick by the Red Sox in 2014.
Kopech still has a ways to go before he potentially reaches the big league level. As Sox Prospects noted of his fastball, "Command will take time to develop."
In 2015, Kopech went 4-5 with a 2.63 ERA and 70 strikeouts in 65 innings-pitched for the Class A Lowell Spinners.
Here's video from his prior start on July 7:
https://www.youtube.com/watch?v=5my5yCGJ1Xk&feature=share