Red Sox
Red Sox GM on Jonathan Papelbon: 'Sometimes a little crazy goes a long way'
Mike Hazen and the Red Sox believe Papelbon would be a difference maker down the stretch.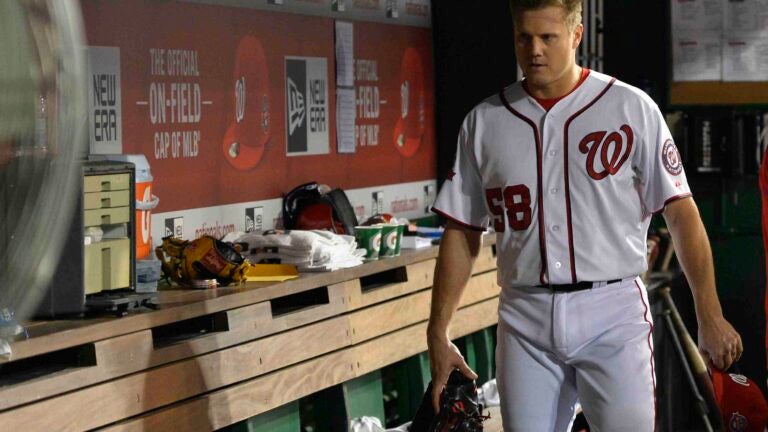 Appearing on WEEI's midday program with hosts Lou Merloni and Mike Mutnansky, Red Sox general manager Mike Hazen commented on the team's pursuit of Jonathan Papelbon, who played his first seven seasons in Boston and earned four All-Star bids.
"There's no update as of right now," he said, noting he had spoken with vice president of baseball operations Dave Dombrowski about the subject this morning. "We're just kind of in wait-and-see (mode)."
The news has drawn the ire of some, who point to the reliever's repeated instances of clubhouse clashes, but Hazen counters that the team needs bullpen help and that it can be hard to add to a team once the trade deadline passes. He also added that sometimes that intensity can be channeled effectively, saying "When the game starts to ratchet up in intensity, you know I agree, sometimes a little crazy can go a long way."
ESPN reported that Papelbon's decision should come sometime today or tomorrow, and that Theo Epstein's Cubs were also among the teams interested. It should come as little surprise that two organizations very familiar with how successful Papelbon can be are the ones most willing to take a shot on him.
John Farrell seems to concur with the front office. "A guy that thrives in the moment, thrives to be in critical spots in the ballgame," he said. "While that closing role may be a thing behind him, still, the intangibles of the competitor haven't changed."