Red Sox
Top Red Sox draft pick Jason Groome says his goal is to be a Hall of Famer
The 2016 No. 12 selection has lofty career aspirations.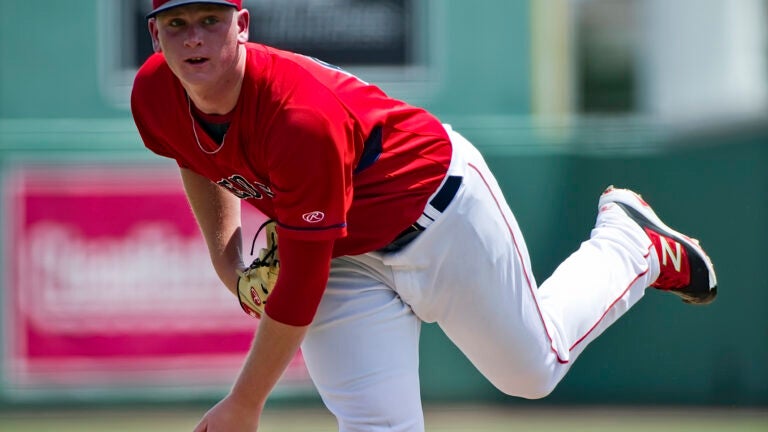 Jason Groome has his eye on Cooperstown and the Baseball Hall of Fame.
The 18-year-old discussed his career goals Wednesday after joining the Red Sox in July as the No. 12-overall selection in 2016 MLB Draft.
"Right now I know I am at the end of the ladder, but if I keep working and prove to everyone that I can do it there's no reason why I can't be up there [in the majors] in a short amount of time," Groome told WEEI.com. "That's the end goal, and eventually to be a Hall of Famer, but you can't rush the process, you just have to trust it."
Groome got his first promotion Tuesday from the Gulf Coast Red Sox to Single-A Lowell. According to a WEEI source, Groome will get his first start with Lowell on Friday, when he'll keep chipping away at those major league and Hall of Fame aspirations.