Red Sox
Former Red Sox GM Ben Cherington hired by Toronto Blue Jays
He will serve as the vice president of baseball operations.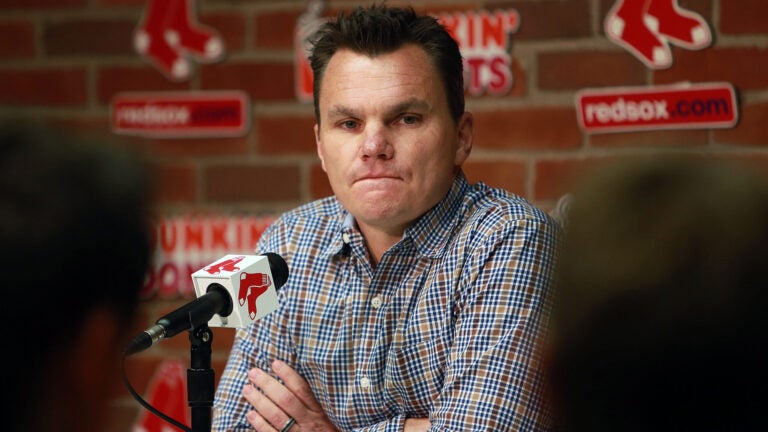 Ben Cherington didn't have to leave the Red Sox' division to find a new job.
After leaving the team in August and spending the year away from baseball, the 42-year old from Meriden, New Hampshire is back in the AL East as the vice president of baseball operations for the Toronto Blue Jays. The team announced the hire Wednesday.
Cherington's moves helped the Red Sox win the 2013 World Series, and his ability to build up the farm system (which included the signing of Yoan Moncada) is well documented and will reportedly be his main focus in Toronto.
Cherington is an example of the fickle nature of being a baseball executive: sometimes personnel moves are written off as failures (Rick Porcello, Hanley Ramirez) and GMs can end up watching from afar as their work finally pays off.