Red Sox
David Ortiz says what every Red Sox fan is thinking: 'We're getting our asses beat'
Ortiz was not happy following the Game 2 loss.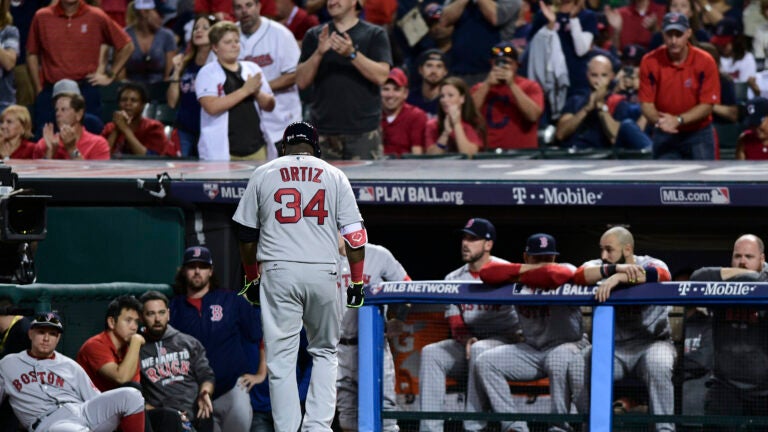 Facing an 0-2 hole in the American League Division Series, David Ortiz was direct in his assessment of the Red Sox' performance so far in the postseason.
Ortiz was at a controlled burn on his way out of clubhouse. 'Should I be happy? … We're getting our asses beat.'

— Alex Speier (@alexspeier) October 8, 2016
Playing in his final playoff run, Ortiz went 0-4 against Cleveland pitching. The Red Sox collectively amassed only three hits, while Boston starting pitcher David Price failed to make it out of the fourth inning.
After two games in Cleveland, the third game of the series will take place in Boston on Sunday. Facing elimination, Clay Buchholz is scheduled to start for the Red Sox.