Former Red Sox outfielder Troy O'Leary threw out the first pitch before Game 3
O'Leary has history against Cleveland in the postseason.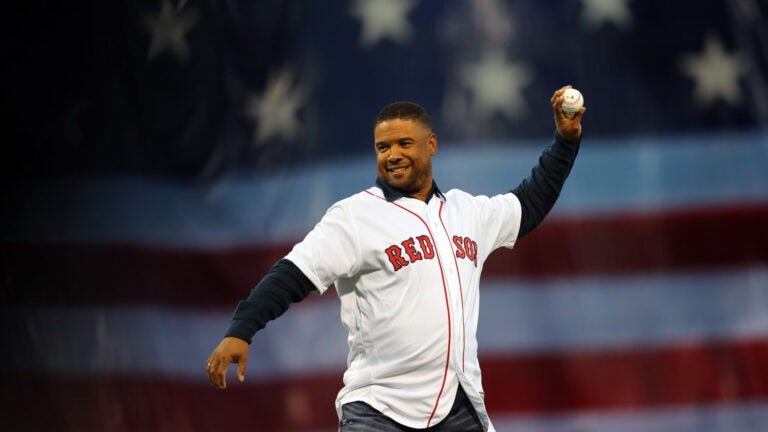 Trailing 2-0 in the American League Division Series, the Red Sox welcomed back an old friend who has some experience in comebacks against the Cleveland Indians.
Troy O'Leary, who played in Boston from 1995-2001, was on hand to throw out the first pitch. And the former outfielder's presence was apt, considering his role in the 1999 ALDS.
After falling behind 2-0 against the Indians in '99, the Red Sox rallied to force a Game 5 in Cleveland. And O'Leary, who collected only two hits in the first four games of the series, belted two home runs in the decisive fifth game.
The first home run in the game was a grand slam off of Charles Nagy:
https://www.youtube.com/watch?v=01THQyPJB8c
Loading...