Red Sox
Explaining why Chris Sale's nickname is 'The Condor'
"Goodbye, 'Inverted W,' hello 'Condor M.'"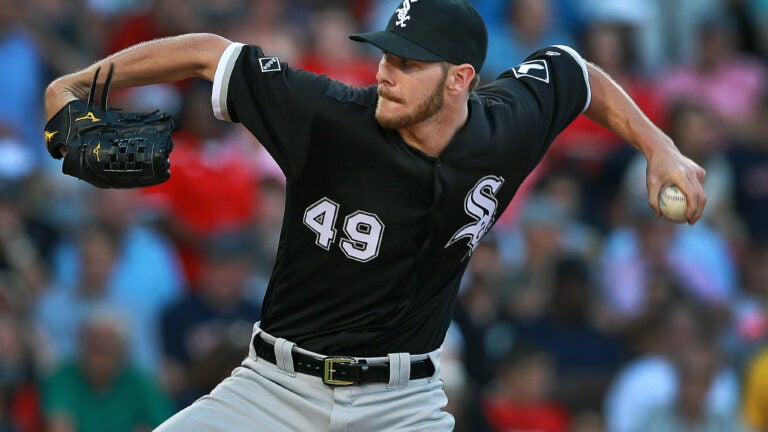 Of all the subplots swirling around newly acquired Red Sox pitcher Chris Sale, one of the strangest involves his "official" nickname. He's known as "The Condor."
Sale, a lanky 6'6″ left-handed pitcher, possesses an unusual delivery. It's called the "inverted W," since both of his elbows are above his shoulder right before he steps into his pitch. It has caused concern in the past over its alleged ties to arm injuries among pitchers.
How does this tie to his nickname? It leads back the White Sox site on SB Nation known as "South Side Sox." In April, 2012, a user on the site theorized that Sale's unorthodox delivery made him look like a Condor with its wings spread.
Here's South Side Sox Managing Editor Jim Margalus with some backstory:
Lots of guys have the "inverted W," which has [been] frequently (and sloppily) tied to injury risk. Sale's is more extreme because he's impossibly skinny, so his elbows stick out even more. It doesn't look human, and a member of our community, Nordhagen, finally pinpointed what it resembled:
"Goodbye, 'Inverted W,' hello 'Condor M,'" Margalus concluded.
The nickname caught on, with Baseball Reference even inserting it next to Sale's name on his player page.
For Red Sox fans used to players with offbeat nicknames, The Condor should fit right in.