Red Sox
NESN to televise 15 Red Sox spring training games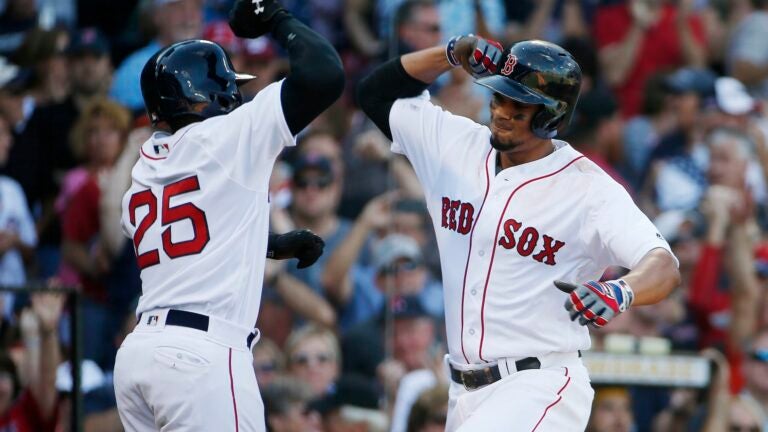 Hard to fathom if you looked out your window on a wintry Thursday afternoon, but NESN's Red Sox game broadcasts from Fort Myers are coming up on a sunnier horizon.
NESN announced Thursday that it will televise 15 spring training games this year, beginning with a Red Sox-Twins matchup Saturday, February 25 (1 p.m.). That is the first of four televised matchups with the Twins, who also train in Fort Myers.
The lone televised matchup with the Yankees is Tuesday, March 21 (6:30). There aren't many other American League East matchups on the schedule. They will play the Rays twice (Sunday, February 26, 1 p.m; Saturday, March 11, 1 p.m., on NESN-plus) and the Orioles once (Friday, March 10, 6 p.m.), on Red Sox Foundation night.
Their opponents on the broadcast schedule include the Pirates (three times), the Phillies (twice), and the Braves and Nationals (once).
Dave O'Brien will call the games, but Tom Caron will fill in when O'Brien has ESPN commitments. Jerry Remy and Steve Lyons will rotate as analysts. Dennis Eckersley is not traditionally a part of NESN's spring coverage.
NESN will begin its coverage from Fort Myers on February 11 across its various daily programming.