Red Sox
Theo Epstein says it's 'ridiculous' he was named 'world's greatest leader' by Fortune
The baseball executive won over military leaders, politicians and even the pope.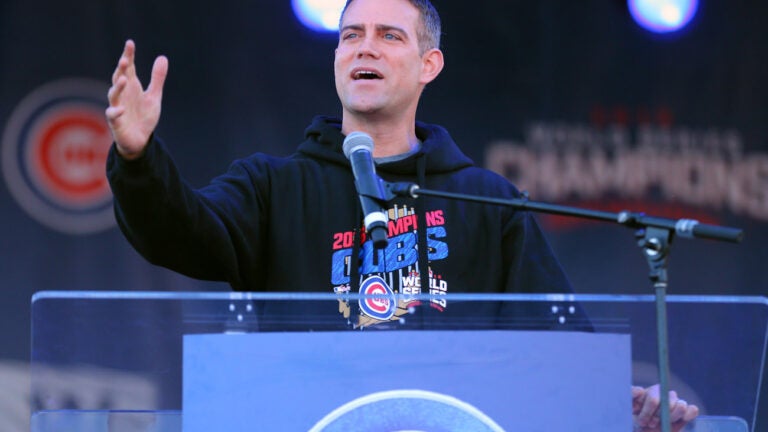 In 2017, the world can look to a U.S. baseball executive for its leadership lessons. That's the case if the latest ranking from Fortune is to be believed.
Theo Epstein, the former general manager of the Red Sox (and current Cubs president of baseball operations) was ranked as the "world's greatest leader" in a recently released list from Fortune. Epstein, 43, helped orchestrate the Cubs' first World Series win since 1908 last fall. And it was his second time ending a historic championship drought. In 2004, Epstein's Red Sox won the Fall Classic for the first time since 1918.
With those two monumental achievements (at least in baseball terms) on his record, the Brookline High School graduate reigned supreme in the annual ranking of world leaders. Some of his competition included Pope Francis (who ranked third), National Security Advisor H.R. McMaster (seventh), and German Chancellor Angela Merkel (10th).
In a response texted to ESPN reporter Buster Olney, Epstein called the ranking "patently ridiculous":
Um, I can't even get my dog to stop peeing in the house. That is ridiculous. The whole thing is patently ridiculous. It's baseball–a pastime involving a lot of chance. If [Ben] Zobrist's ball is three inches farther off the line, I'm on the hot seat for a failed five-year plan. And I'm not even the best leader in our organization; our players are.