Red Sox
Red Sox clubhouse at Fenway Park fumigated, disinfected to get rid of flu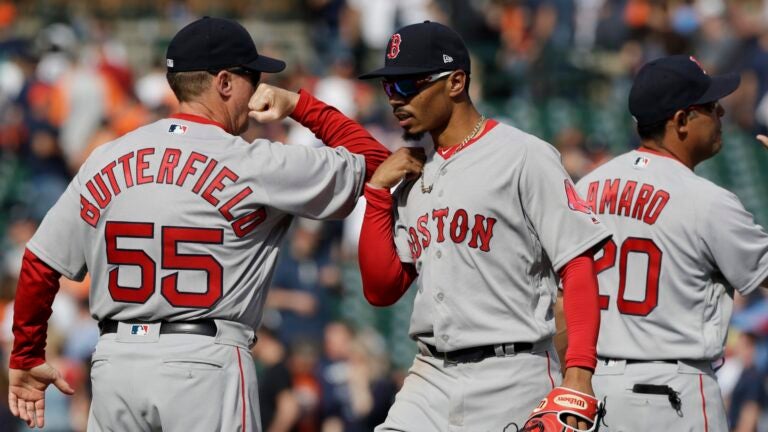 Trying to get rid of a bad case of the flu? Consider rest, fluids, and perhaps some light chemical disinfectant.
As the Red Sox finish up their series in Detroit, the team is implementing some extraordinary measures in the hopes of putting an en to the flu epidemic crippling the roster. MassLive beat writer Jen McCaffrey first reported Monday that the team has had their clubhouse back at Fenway Park fumigated.
For those wondering, the clubhouse back in Boston has been fumigated while the club was on the road. They're trying to get rid of the germs

— Jen McCaffrey (@jcmccaffrey) April 10, 2017
Red Sox spokesman Kevin Gregg told Boston.com the clubhouse was indeed fumigated with foggers on Sunday, as the team prepares for an upcoming seven-game home stand this week. Additionally, all common contact areas in the clubhouse were disinfected, Gregg said.
The Red Sox are set to return home Tuesday to play the Baltimore Orioles.
The team's early season flu bout had affected at least seven players through Sunday. On Monday, team manager John Farrell told reporters that two more players had fallen ill.
https://twitter.com/guerinaustin/status/851456466959642624