Red Sox
Red Sox place Jackie Bradley Jr. on disabled list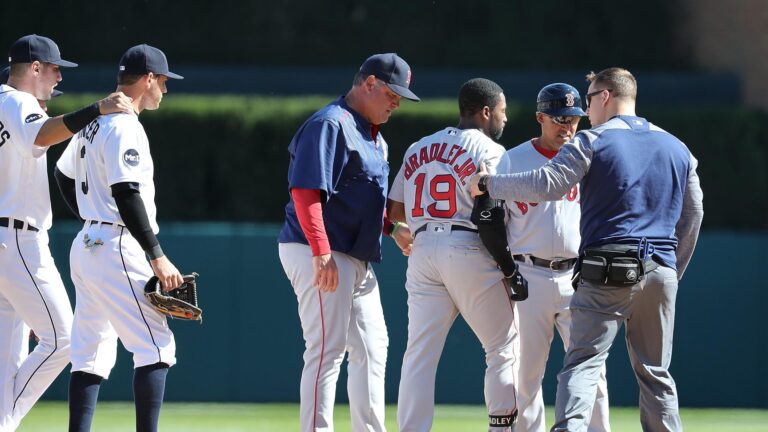 Red Sox center fielder Jackie Bradley Jr., who sprained a ligament in his right knee on Saturday, was in Boston on Monday to be further examined. The decision was made to place him on the disabled list.
The Sox do not anticipate Bradley being out for a long term.
"Hopefully it's just the 10 days. We'll see," manager John Farrell said. "Everything points in that direction right now. . . . I know Jackie, as tough a kid as he is, will want to play soon."
Read the complete story at BostonGlobe.com.
Don't have a Globe subscription? Boston.com readers get a 2-week free trial.