Red Sox
LEADING OFF: Morning start at Fenway, Ichiro back in Seattle
Red Sox honor Patriots' Day with early game at Fenway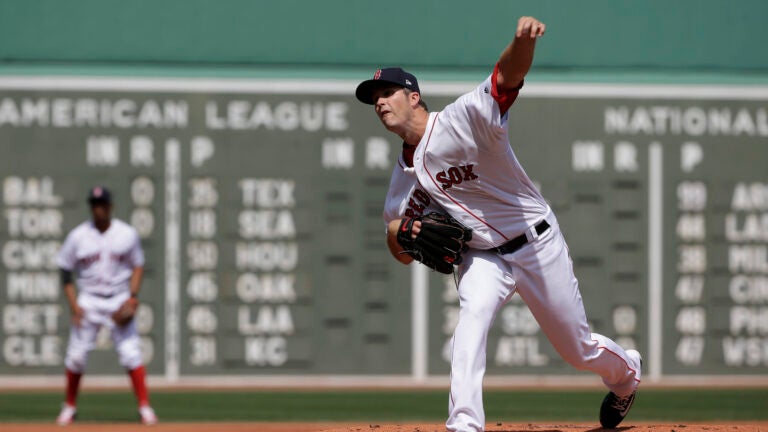 A look at what's happening all around the majors today:
___
SET THAT ALARM
The annual Patriots Day' game at Fenway Park is always the earliest start in the majors — 11:05 a.m. on the day of the Boston Marathon. Knuckleballer Steven Wright pitches for the Red Sox against Tampa Bay lefty Blake Snell.
WELCOME BACK
Marlins outfielder Ichiro Suzuki figures to get a nice ovation when he returns to Safeco Field. Ichiro was wildly popular in Seattle after making his major league debut in 2001, and became an All-Star in his first 10 years with the Mariners. He was traded to the Yankees during the 2012 season and now, at 43, has 3,031 career hits.
ALL OR NOTHING
The Pirates are 6-6, and the math adds up — they've either swept or been swept in every series this season. Coming off three straight victories at Wrigley Field, Pittsburgh will try to extend its winning streak when Ivan Nova starts at St. Louis against Lance Lynn.
CONTACT LIST
Red Sox star Mookie Betts hasn't struck out this season. Not once. At 119 plate appearances, his string of contact is the longest in the majors since 2004, when Juan Pierre of the Marlins went 147 times in a row without fanning.
BULLPEN BLUES
The Cubs have blown a save opportunity in three consecutive games for the first time since May 2000. Chicago relievers gave up 12 runs and three homers in 9 1/3 innings over the weekend against Pittsburgh. The Cubs hope to get things straightened out, starting when they host Milwaukee.