Red Sox
Andrew Benintendi broke one of Babe Ruth's Red Sox records
The record stood for almost a century.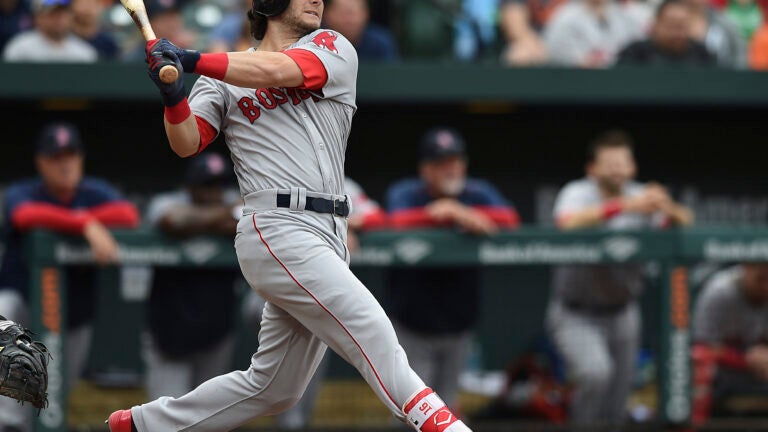 Andrew Benintendi is off to a strong start in his Red Sox career. And on Sunday against the Orioles, the 22-year-old outfielder found himself being mentioned alongside baseball royalty after going 5-5.
Benintendi became the youngest Red Sox player ever to achieve the five-hit milestone. The player who previously held the record? Babe Ruth:
Youngest Players 5-5 or Better – Red Sox History

Andrew Benintendi 22 yrs-291 days
Babe Ruth 23-92

via @EliasSports

— ESPN Stats & Info (@ESPNStatsInfo) April 23, 2017
Ruth set the previous record on May 9, 1918 against the Washington Senators. He also pitched a complete game in a 4-3 loss (with fellow Hall of Famer Walter Johnson getting the win).
So far in 2017, Benintendi has collected 25 hits over 18 games.