Red Sox
Red Sox' Matt Barnes drops appeal of 4-game suspension for throwing behind Manny Machadao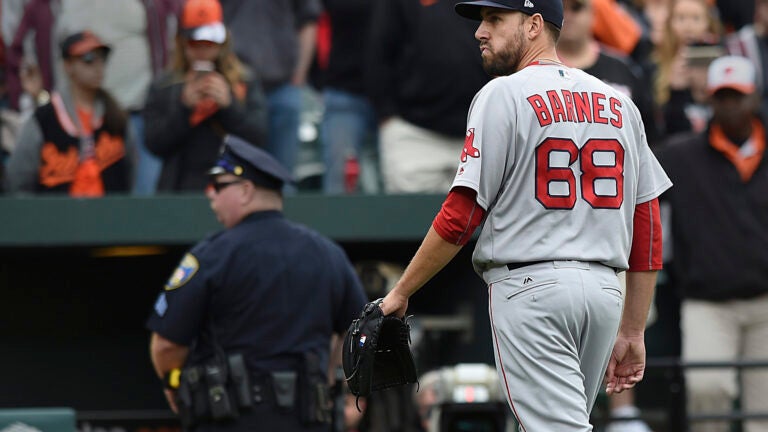 BOSTON (AP) — Red Sox reliever Matt Barnes has dropped his appeal of a four-game suspension for throwing behind the head of Baltimore's Manny Machado and will begin serving it Wednesday night.
Barnes was suspended and fined Monday and had originally said he'd appeal. Manager John Farrell said before the team's home game against the New York Yankees that the right-hander would start his suspension on Wednesday.
Boston hosts the Yankees for a rain-shortened, two-game series before the Chicago Cubs come to Fenway Park for a three-game set, beginning Friday night.
Barnes was ejected Sunday after sailing a pitch past Machado's helmet at Baltimore. The righty is 2-0 with a 3.60 ERA in nine games this season.
On Friday night at Camden Yards, Machado made a late slide that injured the left knee and ankle of Boston second baseman Dustin Pedroia, who is still out of the lineup after missing two games in Baltimore.
Tuesday's opener of a three-game series against the Yankees was rained out.
___
More AP baseball: https://apnews.com/tag/MLBbaseball