Red Sox
Red Sox place Pablo Sandoval on DL with right knee sprain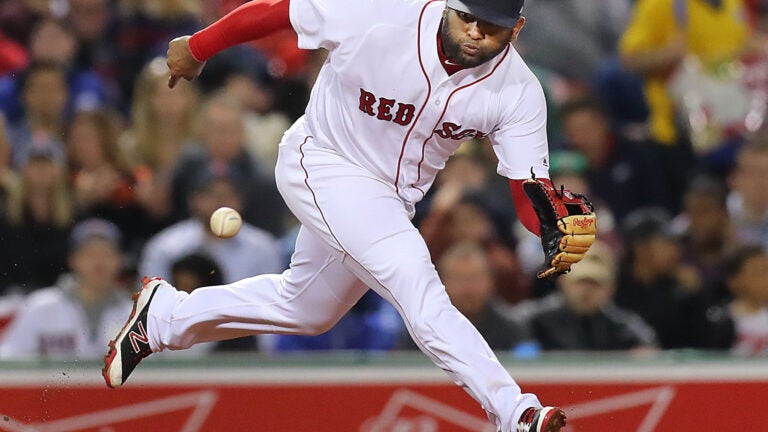 The play Red Sox third baseman Pablo Sandoval made on a low line drive in the sixth inning of Sunday's win over the Orioles seemed innocuous. But as soon as Sandoval went down to both knees to field the ball, then made a throw from one knee to get the out at second, he could sense something was wrong with his right knee.
"I felt it, a little bit of soreness," he said. "But that's part of the game. I was warm, so I was going to continue. But after that with the cold, I told them I can't go back in."
Sandoval was pulled from the game between innings, and the knee began to swell for the rest of the game and on the flight home.
After an MRI on Monday determined he'd suffered a sprain, the Sox placed Sandoval on the 10-day disabled list. The timetable for his return is uncertain.
Read the complete story at BostonGlobe.com.
Don't have a Globe subscription? Boston.com readers get a 2-week free trial.