Red Sox
What if the Red Sox did not trade Anthony Rizzo?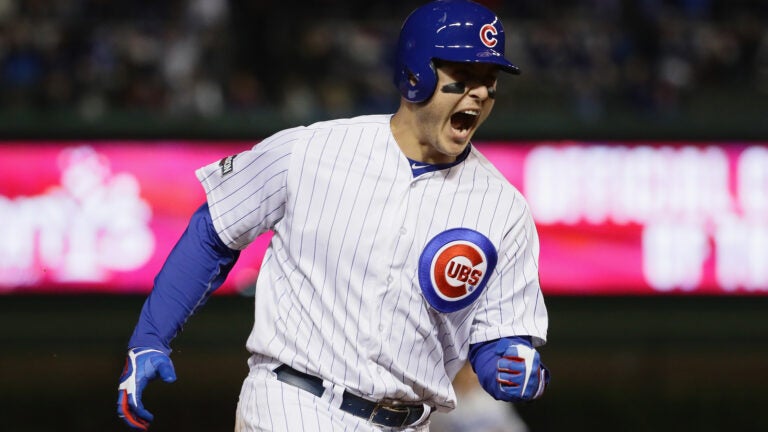 The list of Cubs players and officials with ties to the Red Sox is long, creating an atmosphere and a sort of reunion when the reigning champions spend the next three games in Boston. Theo Epstein and Jon Lester, in many ways, are the headliners of the reunion tour, but many, many others who were part of Red Sox championships will be back as well, from reliever Koji Uehara and 2013 Game 6 winner John Lackey to former Sox assistant GM and current Cubs GM Jed Hoyer and Cubs advisors Kevin Youkilis and Ryan Dempster.
Yet at a time when the Red Sox are struggling desperately to hit for power, and when the team's Bermuda Triangle at third base continues to yield poor production, a case can be made that the most interesting what-could-have-been involving a Cubs player visiting Boston this weekend is a player who never played in the big leagues for the Sox.
Read the complete story at BostonGlobe.com.
Don't have a Globe subscription? Boston.com readers get a 2-week free trial.