Red Sox
An irate Manny Machado unloads on Sox in expletive-filled rant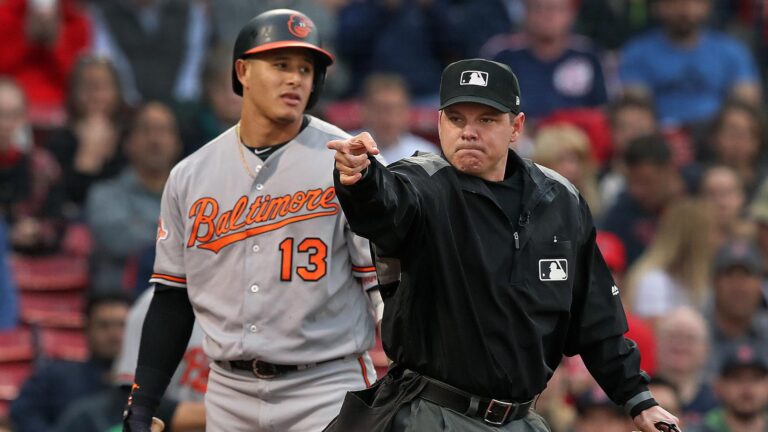 In a long, expletive-filled rant, Baltimore Orioles star Manny Machado said he lost respect for the Red Sox after a pitch was thrown behind him in the first inning on Tuesday night.
With two outs in the first inning, Sox starter Chris Sale threw a 97-mph fastball that went behind Machado, just missing his left knee. Umpire D.J. Reyburn immediately warned both teams.
It was the latest incident between the teams going back to April 21 when Machado slid into Dustin Pedroia and injured his left leg, knocking him out of three games.
Read the complete story at BostonGlobe.com.
Don't have a Globe subscription? Boston.com readers get a 2-week free trial.