Red Sox
Mookie Betts asks Red Sox fans to support Adam Jones following racial taunts at Fenway
"Fact: I'm black too."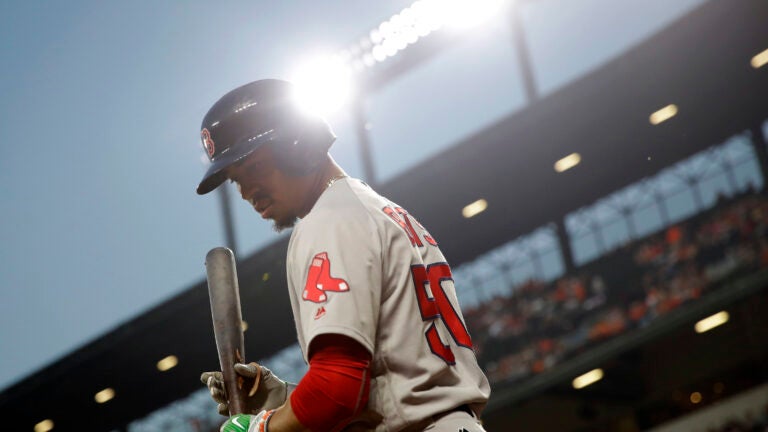 Mookie Betts wants Red Sox fans to stand up to racism Tuesday night, after Baltimore Orioles center fielder Adam Jones said he was the recipient of racist taunts during Monday night's game at Fenway Park.
In a tweet Tuesday afternoon, Betts reminded followers that "I'm black too" and asked fans to "literally stand up" for Jones and "say no to racism."
Fact: I'm Black too ✊?Literally stand up for @SimplyAJ10 tonight and say no to racism. We as @RedSox and @MLB fans are better than this.

— Mookie Betts (@mookiebetts) May 2, 2017
The Red Sox play the second of a four-game home series against the Orioles on Tuesday.
Following Monday night's game, Jones said he was subjected to "one of the worst nights" of racist taunts he had experience at a ballpark.
"A disrespectful person threw a bag of peanuts at me and I got called the 'N' word a handful of times," he told reporters after the Orioles' 5-2 win.
Red Sox President Sam Kennedy said the team ejected 34 fans — including the peanut thrower and another fan who directed "profane language" at a player — from Monday's game.
"We take Adam Jones at his word, and that is unacceptable for what happened," Kennedy said in a WEEI radio interview Tuesday.
Monday's incident wasn't the first time Jones was the target of racial abuse in Boston.