Red Sox
Orioles' Adam Jones says Fenway crowd's verbal abuse included racial slurs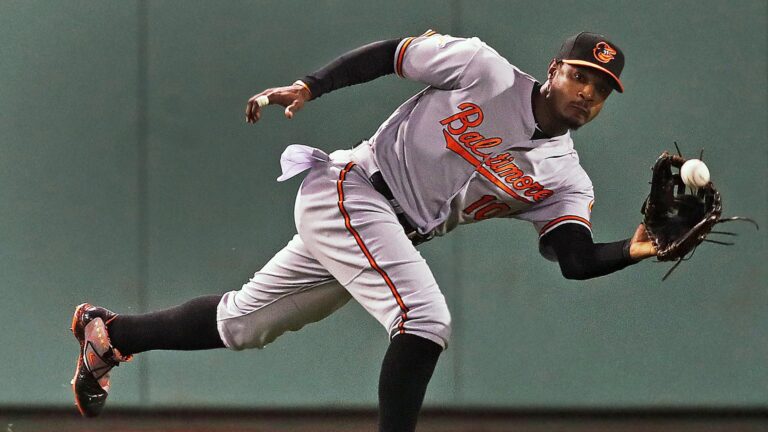 Adam Jones said it wasn't the first time it's happened to him in Boston, but the Orioles outfielder said Monday night was the worst.
"A disrespectful person threw a bag of peanuts at me and I got called the 'N' word a handful of times," Jones said following the Orioles' 5-2 victory over the Red Sox. "It was pretty awesome out there. Just part of the job, right? That's one of the worst nights. It's very unfortunate to be honest with you. I heard there were 50-60 ejections tonight in the ballpark. It is what it is. I just go out and try to play baseball.
"It's unfortunate that people need to resort to those type of epitaphs to degrade another human being. I'm out there trying to make a living for myself and my family. The best thing about myself is that I know how to move on and still play the game hard and let people be who they are and let them show their true colors."
Read the complete story at BostonGlobe.com.
Don't have a Globe subscription? Boston.com readers get a 2-week free trial.